Watch This Blink 182 Super Fan Get The Band To Draw His Next Tattoo
6 July 2016, 10:46 | Updated: 8 May 2017, 17:09
One lucky Blink fan is now the owner of a very unique piece of merch...
What do you do when you already have every piece of merch you can handle of your favourite band? Easy - you ask them to design your next tattoo.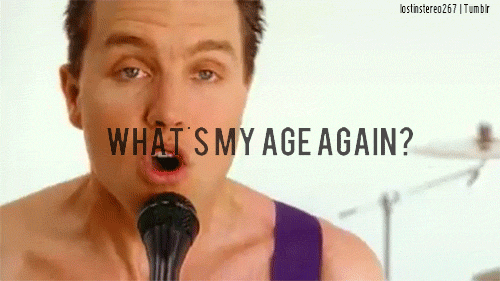 Reddit
MTV reports that one lucky Blink 182 fan did just that when he met the pop punk legends on a recent trip to New York. New guitarist Matt Skiba then drew a random scribble of the Chrysler building, complete with Blink's trademark smily face, on his arm for permanent lasering later on.
Now THAT is having trust in your musical heroes. Plus he should probably be glad that Mark's idea of "a stick figure eating a hot dog" gets quickly forgotten about.
The fan in question, New York Post writer Mike Hollan, now has the ultimate piece of Blink memorabilia that, if nothing else, is certainly one of a kind.
Check out the full video of the drawing, and tattooing, below: