Blink 182 FINALLY Release New Music With Matt Skiba
9 February 2016, 10:15 | Updated: 8 May 2017, 17:09
Well, sort of...
Anticipation for new material from pop punk pioneers Blink 182 has been palpable ever since Travis Barker announced that a full new album, minus original member Tom DeLonge, was on its way.
Since then, we've been cruelly teased with short studio clips of drum patterns and photos of the boys chilling out with production genius John Feldmann that were pleasant enough but unsatisfying.
tumblr
But now, finally, we have our first listen to a brand new Blink song, led by Alkaline Trio frontman Matt Skiba, fresh out of the studio.
Exciting!
So, without any further ado, here is, at long last, the latest material fro...oh wait, no, its just another f*cking studio clip!
Dammit.
The new album from Blink 182 will be released later this year.
"What's The Point Of Saying Sorry Now?".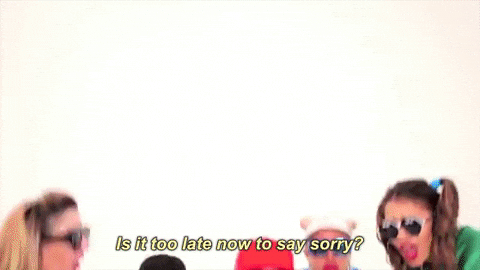 YouTube