Want To See Blink 182 Reimagined As A Computer Game? Of Course You Do
14 October 2015, 11:15 | Updated: 8 May 2017, 17:09
Blink 182 + GTA = Awesomeness.
We all remember the iconic video to "What's My Age Again?", right? Who can forget Mark, Travis and Tom running down those LA streets causing chaos in nothing but their birthday suits. Hot damn!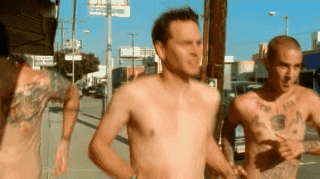 We've always loved the bit where they run past Janine Lindemulder (who also features on the album artwork).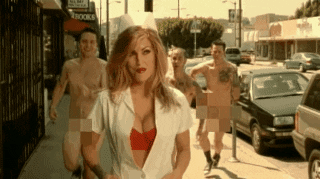 Well some GENIUS has decided to give the video a Grand Theft Auto-themed makeover and it's really awesome. It doesn't follow the plot of the original completely. Instead of the Blink boys, the video follows characters from GTA V (Trevor, Michael and Franklin) and they go on a bit of a brutal rampage.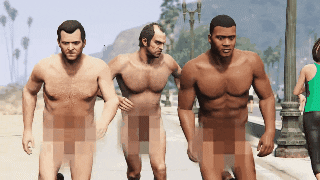 We weren't kidding about the brutal stuff.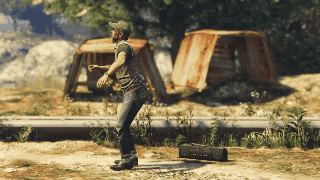 We won't spoil the surprise at the end but any fans of GTA might know what to expect.
Check out the animation in all its gore and glory below.