MNEK says he won't cover BTS' Dynamite due to its "conservative" songwriter
29 September 2020, 12:04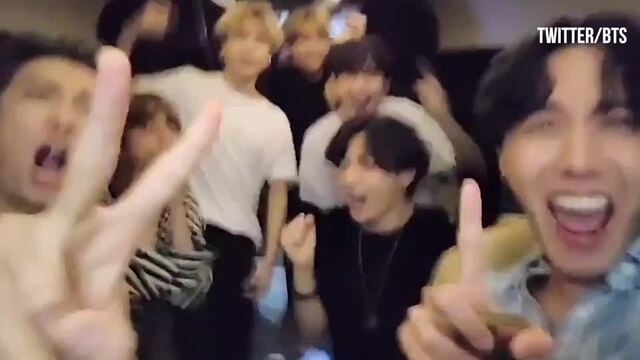 BTS celebrate 'Dynamite' going #1 for a second week in the US
BTS' Dynamite was co-written by David Stewart and Jessica Agombar.
MNEK has revealed that he won't cover BTS' 'Dynamite' due to one of the writers behind the hit being a conservative voter.
It's no secret that MNEK and BTS are huge fans of each other. As well as shouting each other out in interviews and on social media, they have also worked together in real life. MNEK was one of the writers and producers involved in BTS' third studio album Love Yourself: Tear. He co-wrote the track 'Paradise' and has since said that he'd love to work with the boys again.
READ MORE: Billie Eilish defends BTS after her fans diss them during live interview
Recently fans of BTS have been asking MNEK to do a rendition 'Dynamite' and now MNEK has explained why he won't.
Today (Sep 29), a BTS fan tweeted in a now-deleted tweet: "when @MNEK does one of those acapella videos for @BTS_twt dynamite", alongside a gif saying: "I want that." Noticing the tweet, MNEK then retweeted them writing: "love the BTS boys, hate songwriters who vote Conservative." In other words, as much as he loves BTS, he won't be covering the song.
'Dynamite' was co-written by British songwriters David Stewart and Jessica Agombar. David Stewart has co-written hits for Hailee Steinfeld and the Jonas Brothers and Jessica Agombar is best known for being part of the now split UK girl group Parade.
It's unclear if MNEK is referring to David, Jessica or both. However, given that he follows Jessica on Twitter fans assume that his tweet is about David. Either way, it makes sense why MNEK wouldn't want to perform the song.
Following MNEK's comments, he's received some backlash from BTS stans but it's important to reiterate that he in no way dissed the boys. Instead, he is calling out the writers behind the song. Plus there are so many other iconic BTS songs that MNEK could cover.
MNEK and BTS have both dominated the charts this summer with 'Head & Heart' and 'Dynamite' respectively.