The PopBuzz Podcast Ep 37: Camila Cabello
16 June 2017, 14:48 | Updated: 16 June 2017, 15:04
Camila Cabello just did a low-key cover of a 00's throwback track and we need it released IMMEDIATELY.
If you could have ONE song that would be the theme tune to your life, what would it be? Bit of 'Mr Brightside'? An old school R'n'B throwback? We asked Queen of crying in clubs Camila Cabello what track she would pick and her answer was the best damn answer anyone could have EVER given.
Yes, babies. Camila stopped by the PopBuzz studio this week, live and in the flesh, to talk about her upcoming debut album, The Hurting, The Healing, The Loving, took the time to answer some VERY pressing fan questions and also filled us in on what it was like to work with the ginger songwriting Prince Ed Sheeran himself. SPOILER ALERT: That album track is going to be LITTTTTTTTT.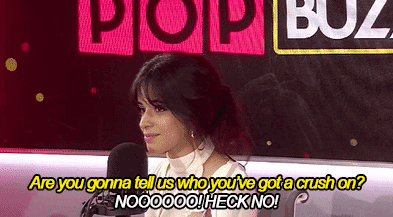 PopBuzz
All that and more on this week's edition of the #PopBuzzPodcast...
HOW TO SUBSCRIBE:
1) Search for 'PopBuzz' on iTunes, and subscribe to the podcast for brand new episodes every Friday.
2) You can also listen to us on Soundcloud. All you've gotta do is search 'PopBuzz' and we'll appear before your very eyes.
3) Don't forget to leave us a review. If you're nice, we'll give you sweets.
ELSEWHERE IN THE EPISODE...
Just in time for Pride Month, a new LGBTQ+ icon has emerged and she goes by the name of Babadook. There's been fan art, memes, RuPaul's Drag Race montages, there's even been people serving Badadook realness during Pride parades across the world. While some people are understandably pressed about focus being pulled from real life deserving heroes within the LGBTQ+ community, the internet has been relentless in turning the Babadook into the most iconic gay icon the world has ever seen. So our question is - should Baba stay, or should she sashay away?
Most people have never even seen the most iconic workroom entrance in Drag Race herstory pic.twitter.com/YMUnzIPGR8

— Your Friend's Dad (@ReginAdeleRey) June 9, 2017
Stealing. Our mums always told us not to do it and if our extensive viewing of US crime dramas has told us anything, it's probably that we should have listened to her. Earlier this week, the internet discovered that people have been "stealing" Cole Sprouse's photography and selling it online for their own personal profit which is 100% not cool. But who is to blame? They themselves, or the platform that let's them do it?
The CW
Hold onto your ballot paper sweetie because it's time for an election debrief. Ladies and gentlemen, we officially have a hung parliament (correctly predicted by Woody) which can mean one of two things: an absolute shit show of a coalition OR *DUN DUN DUNNNNN* another election. Yes, if Theresa May flops in her mission to form a coalition government, we might have to head to the polls again. Are you ready?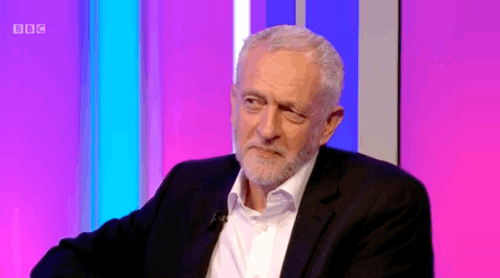 BBC
Got a question you want us to answer or a topic you want to discuss with us on air? Why not drop us an email at info@pop-buzz.com. Or you find us on Facebook (
PopBuzz
) and Twitter (
@PopBuzz
).