Camila Cabello debuts her shortest hair cut ever
23 October 2020, 11:19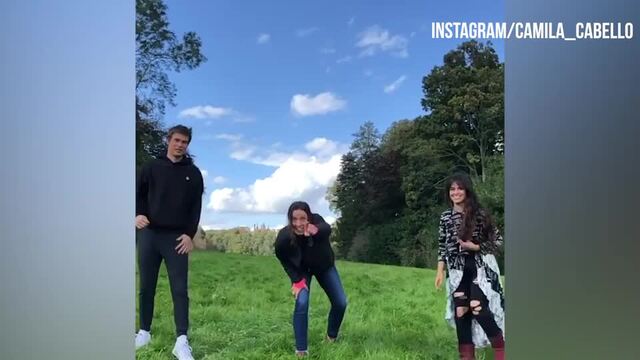 Camila Cabello celebrates end of filming Cinderella
Shawn Mendes definitely approves.
Camila Cabello is known for her super lengthy raven locks, but she's recently decided to switch things up. The 'Señorita' singer debuted a much shorter hairstyle on Instagram and the internet is shook.
In an Instagram post (taken by her boyfriend Shawn Mendes), the Fifth Harmony star appears to be walking down a street when she turns and looks over her shoulder. Her new shorter locks were styled with a natural curl and just grazed her shoulders.
Camila seemed to be pretty excited about her dramatic change, as she captioned the photo: "LOST MY SHORT HAIR VIRGINITY!!!! I've had long hair all my life it's TIME TO FEEL THE AIR ON THESE SHOULDERS BABY."
READ MORE: Shawn Mendes says every song he's ever written is about Camila Cabello
She then uploaded another photo to Instagram Stories giving a closer look at her new style. "LOVE the short hair," a fan commented beneath the post. Another wrote: "you are beautiful w long or short hair." Shawn also jumped into her comment section to ask Camila to credit his photography skills. She then edited the caption and tagged Shawn as the photographer. Aww.
Camila then posted another image of herself in Shawn's arms, so he's obviously feeling the new 'do. The couple have only recently reunited after Camila wrapped filming for her upcoming movie Cinderella, which was shot in the UK.
Shawn recently admitted that every song he's ever written has been about Camila, no doubt we might soon see an ode to her new bob.
What do you think of Camila Cabello's new short hair? Tweet us @popbuzz and let us know!