There Is A New Demi Lovato Ballad And It Will Make You Cry Like A Baby
8 October 2015, 11:15 | Updated: 8 May 2017, 17:09
"Stone Cold" is the most beautiful thing you'll hear today.
We knew Demi had a huge vocal talent but she actually blew us away with this stunning performance of "Stone Cold". We're not kidding. We're actually writing this from the bush we landed on outside the Popbuzz office. Someone help us.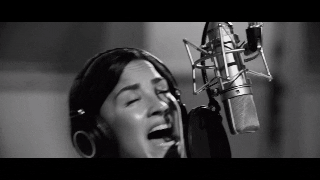 Taken from her new album Confident, Demi decided to treat fans with a black & white live video in the studio and she rips the song to shreds. Her latest single "Confident" didn't set our world alight but "Stone Cold" really makes up for it.
The lyrics are about a former-bae who's moved on but Demi hasn't. It's quite brutal. "Stone cold, stone cold, you're dancing with her while I stare at my phone." Yikes! She looks like she's going to cry at the end.
We really can't recommend watching this video enough. Just have some tissues ready, okay?