Ed Sheeran Once Did A Dance Audition For A UK TV Show & It's Awkward AF
3 May 2017, 15:02 | Updated: 8 May 2017, 17:09
The infamous clip is circulating online again as Ed's dancing skills get put to the test.
Everyone's favourite ginger purveyor of acoustic-based feels and Irish rap bops Ed Sheeran wasn't always the world-straddling megastar we know and love today. He was once just a scrappy, music-loving, awkward dancing teen like the rest of us.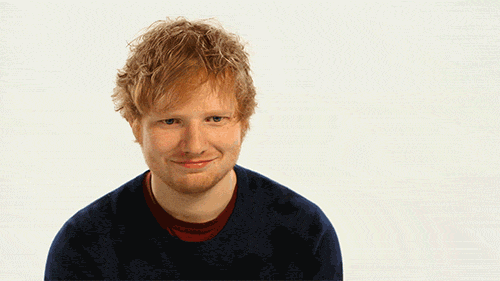 Giphy
We know its hard to believe, but its true.
And now we have full evidence of Ed's artistic glow-up as footage of an early audition for the long-forgotten British Glee rip-off Britannia High is once again circulating online.
For those of you that don't remember, Britannia High was an all-singing, all-dancing show focused around the lives of drama school attendees struggling with the industry, growing up and, in one particularly ridiculous number, dyslexia.
Yep, that really is Maxxie from Skins.
Anyway, the show held an open audition to find young talent to fill out the cast and one such young person who decided to give it a shot was none other than Mr Sheeran.
Sadly though, despite his great musical skills, his dancing was not deemed up to scratch. What could have been eh Ed? Think things may have worked out for the best though...
Jump to 2.55 to see Ed in action:
____ ____ ____ ____ ____
Listen to the #PopBuzzPodcast with Chris Pratt and the rest of the Guardians Of The Galaxy Vol 2 cast right here or subscribe for free on iTunes to get new episodes sent straight to your phone every Friday.