Is Ed Sheeran's "Supermarket Flowers" About His Mum?
21 February 2018, 20:58 | Updated: 21 February 2018, 21:16
"Supermarket Flowers" will break your heart once you know who it's about.
We were having such a lovely time listening to Ed Sheeran's brand new album Divide. From "Castle On The Hill" and "Shape Of You" right down to song of the year "Galway Girl" and then "Barcelona". It was all fun and games until we hit "Supermarket Flowers" and suddenly we were crying in a heap on the floor.
"Supermarket Flowers" is the twelfth song on the album and is BY FAR the most emotional track out of the sixteen. But what is it about?
Well, with lyrics like "Dad always told me don't you cry when you're down but Mum there's a tear every time that I blink", it's pretty easy to assume that he's talking about his own mother. But, you'd be wrong.
via giphy.com
The song is actually about Ed's grandmother and is written from the point of view of his mum.
"She was one of the nicest women you'd ever meet and she was my mom's mom. It was written for my mom's point of view; it was choosing loads of specific things and then just finishing it as a song."
"My grandmother was very ill during the time I was making the record and passed away at the end of me making the record so we wrote this song as a tribute and just left it on."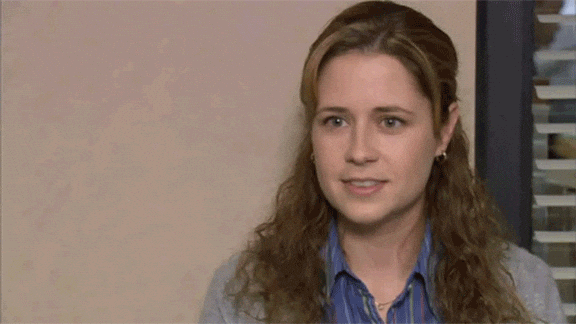 NBC / via giphy.com
Ed also revealed that he didn't even want the song to go out because it was too personal. In the end, it was Ed's grandad convinced him to keep it on the record.
"My grandfather just turned to me, he was like you have to put that out, that has to go on the record. It's such a good memory, that's why it's ended up on there."
And there you have it. Ed's most heartfelt, emotional song of all time.
The CW / via giphy.com
Absolutely NO ONE can cope with how emotional the song is. Lives are being ruined.
idk what ed sheeran was trying to do to me with supermarket flowers but hes absolutely ruined my life

— leah (@leaaaahnicole) March 5, 2017
"SUPERMARKET FLOWERS"#DIVIDE pic.twitter.com/gNGSVXSgJ6

— beez (@beadimartino) March 5, 2017
supermarket flowers by ed sheeran is so good . was just ballin my eyes out in the shower.. gotta take that one off the shower playlist

— Toby McDonough (@tobymcdonough) March 6, 2017
I've not made it through one listen of supermarket flowers without being in tears

— Ellisjkeyte (@ellisjkeyte) March 4, 2017
12. supermarket flowers #DIVIDE pic.twitter.com/jPKvoFe3AV

— sheerio falando (@sheerio_falando) March 3, 2017
Alright, between this and The 1975's "Nana", we're gonna have to ask everyone to stop writing songs about your Nans. It's too much. We're a complete wreck. Thank you. Bye.