Ed Sheeran Just Got A 'Galway Girl' Tattoo...With A HUGE Mistake In It
19 April 2017, 15:15 | Updated: 8 May 2017, 17:09
Ed celebrated the completion of his latest music video with some shiny new ink. But not everything went to plan.
Ed Sheeran found an extra special way to mark the success of his most recent hit, the Irish rap mega-banger 'Galway Girl', getting a tattoo bearing the song's title while on a recent trip to the 'Emerald Isle'.
Just one problem - it's got a major spelling mistake right in the middle of it.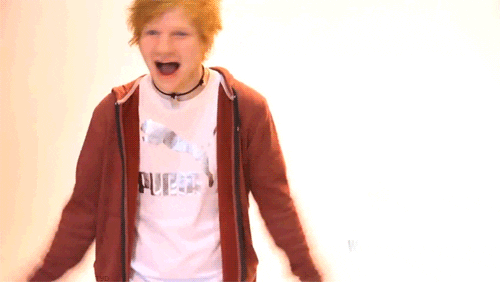 Giphy
According to The Sun, Ed was in Galway filming the track's upcoming music video when his co-star, actress Saoirse Ronan, decided to give him some new ink to mark the occasion.
But, as Ed told a recent audience in Glasgow, it didn't go according to plan:
"When we were filming it, I meant to get a tattoo of her handwriting saying 'Galway Girl' from her point of view. It actually says Galway Grill. G-R-I-L-L. She really took the pisss out of me — full on. I haven't actually told anyone that yet. I'm actually quite proud of her. It's the kind of thing I would do."
That's right everybody - Ed Sheeran is now the proud owner of a 'Galway Grill' tattoo, the first and (probably) last one ever made.
But, hey, if the songwriting suddenly stops paying the bills, maybe he can establish an Irish-based barbecue business of the same name. See - every cloud...
Ed Sheeran is set to tour the UK through April/May in support of recent third album Divide.
____ ____ ____ ____ ____
Listen to the #PopBuzzPodcast with Jon Bellion right here or subscribe for free on iTunes to get new episodes sent straight to your phone every Friday.