Ed Sheeran's 'Galway Girl' Is The Booziest Music Video Of All Time & We Have Proof
4 May 2017, 14:03 | Updated: 8 May 2017, 17:09
We counted up the number of beverages consumed in Ed's latest promo clip and it makes for a pretty wild night...
Ed Sheeran, the popular ginger purveyor of acoustic wedding dance ballads, has finally unveiled the music video for his Irish-themed mega banger 'Galway Girl', starring Saoirse Ronan as the aforementioned girl.
A good time had by all, evidently.
But we did notice a few small problems with Ed's latest opus, namely that there is a HUGE amount of booze going on throughout and yet neither Saoirse nor Ed seem remotely hung over the next morning.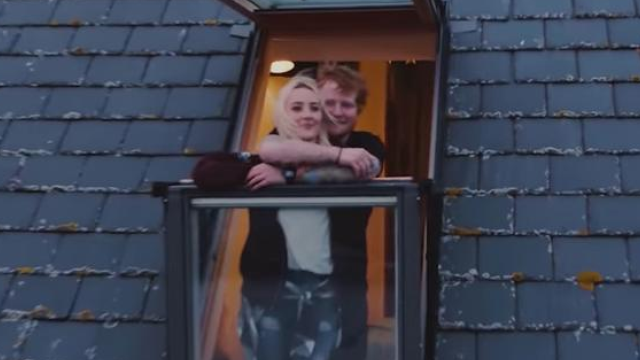 Warner
There they are, just casually hanging out on a balcony when we all know that after that much Guinness and whiskey, the very mention of "fresh air" would send us all straight to the bogs.
So just how much gets drunk during this famous Irish party night? Well, we decided to do the work of the people and figure out just how many glasses get downed throughout the video. We've even put a handy pint corner in the corner of the screen for you like a grown up version of those Disney singalong tapes you watched as a kid.
Count up the number of drinks Ed tracks down in Galway in the clip below:
____ ____ ____ ____ ____
Listen to the #PopBuzzPodcast with Chris Pratt and the rest of the Guardians Of The Galaxy Vol 2 cast right here or subscribe for free on iTunes to get new episodes sent straight to your phone every Friday.