Here's The REAL Problem With Fall Out Boy's New Song
24 June 2016, 15:13 | Updated: 19 January 2023, 16:47
The critics calling out their new Ghostbusters theme have missed the point.
As the female-fronted reboot of the Ghostbusters franchise edges closer, the new title song by Fall Out Boy feat Missy Elliot dropped yesterday to, well, polarised opinion...
@falloutboy @Ghostbusters @MissyElliott @Vevo PLEASE STOP!!! Ruining a great film and now ruining a great song. ENOUGH ALREADY!!!!

— firemanemt4ever (@firemanemt4evr) June 24, 2016
Ain't afraid of no ghost... but @falloutboy remake on #Ghostbusters Theme? run... run for your ears!

— Nicolas Cirigliano (@ncirigliano) June 24, 2016
So, is it a terrible song? Of course not - come on guys, it's Fall Out Boy, everyone's favourite Chicago based pop punk pioneers, delivering everything they do best. There's a big singalong chorus, synthed up riffs and some supreme soul-voiced riffing from Patrick. Throw in a verse from hip hop queen Missy and kid, you got yourself a stadium anthem in waiting.
It is a good, maybe even a great, Fall Out Boy song. The problem is, it's a terrible Ghostbusters theme tune.
Remember the original Ghostbusters theme? Those iconic opening, eerie strings followed by that bouncy bassline, processed synth stabs and, of course, that call and response chant make it one of the most beloved movie themes of all time.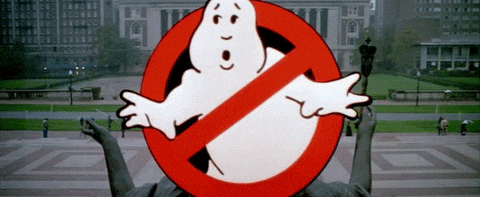 Ghostbusters
However, this new version, while keeping some of the verse lyrics, pretty much chucks away every other aspect of the song to create something entirely new. The clue was already in the title, the added words in brackets "(I'm Not Afraid)" being our first hint that there might be something strange in our neighbourhood Itunes library.
And yes, we know this is for a NEW film - a brand new take on Ghostbusters with a whole new cast and a new theme to reflect that fact. Judging by the much-discussed trailer, the film makers have made concerted efforts to seperate the new movie from the original, keeping in the same world but with brand new characters.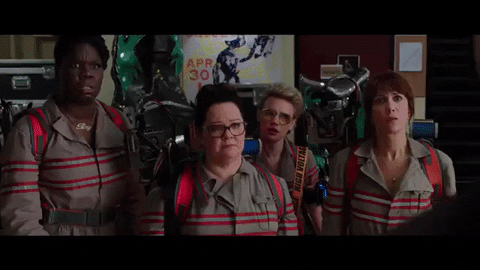 Ghostbusters, YouTube
That idea could, in theory, work with theme songs too. Perhaps sampling would have been the way to go - Beyonce's "Don't Hurt Yourself" took Led Zeppelin and turned it on its head earlier this year.
But if the aim is to do something new for a new movie then why even bother referencing the original in the first place? Remove the slight allusion to Ray Parker Jr's '80s classic and you have a perfectly serviceable effort from one of the biggest bands on the planet that doesn't have to meet the expectations set out by its previous incarnation. The original theme is even included on the full soundtrack anyway - why not provide 100% original music for the lead off single?
Tumblr
The song may have also suffered by comparison with Twenty One Pilots' "Heathens", a perfectly pitched addition to the Suicide Squad soundtrack matching the mood of the film with their already established sound. This is by no means an easy feat but the lack of previous DC movie music in use makes it stand out among the soundtrack singles of the past.
So, while the Fall Out Boy song is far from rubbish, it does not make for a good Ghostbusters theme. The fact is, when it comes to mixing the old with the new, sometimes it's best not to cross the streams.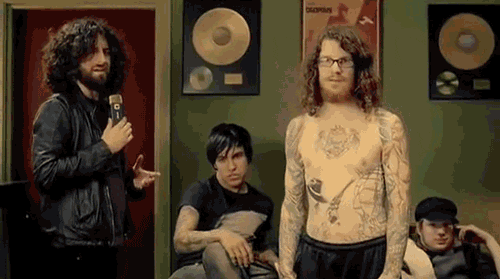 Wiffle Gif
What do you guys think of the track? Let us know below.