9 Of Pete Wentz's Former Businesses You Totally Forgot Existed
5 June 2017, 12:53 | Updated: 27 December 2019, 13:45
The Fall Out Boy bassist is a man of many talents...
Fall Out Boy bassist and nominated spokesman Pete Wentz is far more than just a humble musician...
Sure, the majority of his time is spent entertaining stadiums and festivals worldwide. But this guy has had many different side projects on the go over the years, effectively making him the emo businessman in chief!
So, lets take a look back at all the business ideas that Pete has set up over the years, from the sublime to the social media website...
1) Author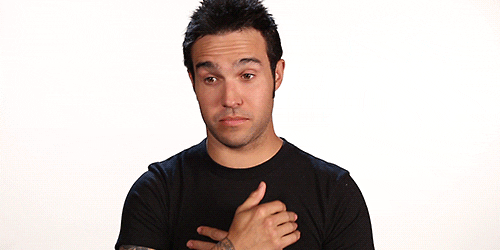 Giphy
With two novels under his belt, The Boy With The Thorn In His Side and Gray respectively, Pete has also dipped his pen into the world of comic books, with a five-issue series entitled Fall Out Toy Works, based loosely on the lyrics from "Tiffany Blews".
2) Fashion Mogul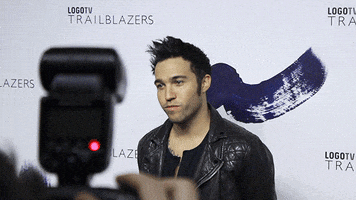 Giphy
Pete's overarching company, Clandestine Industries, partnered with DKNY back in 2007. Which led to...
3) Fashion Model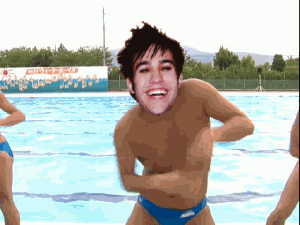 Wiffle Gif
Did you really think he was going to get anyone else to model for his company?
4) Artist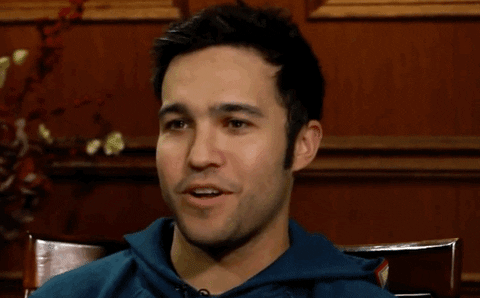 Giphy
Back in 2008, Pete teamed up with Travie McCoy of Gym Class Heroes for an art show entitled "Without You, I'm Just Me" in Los Angeles. This later led to...
5) Art Critic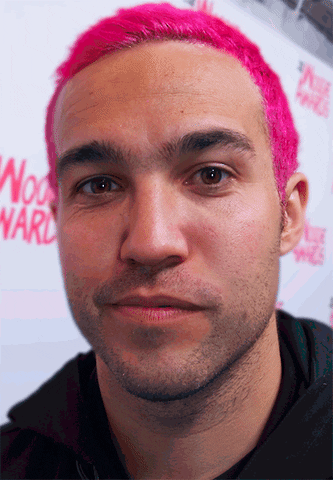 MTV.tumblr.com
When the New York Times needed someone to go check out an exhibition of Peter Saul's work at the Mary Boone Gallery in Chelsea, who else could they turn to but Pete!


6) Sitcom Creator
Giphy
We are still waiting to see this one come to fruition but apparently Pete wrote a sitcom based on his life called Punk's Not Dad. Please god let somebody pick this one up next pilot season!
7) Nightclub Owner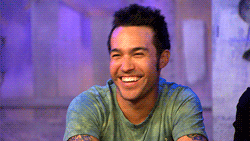 Giphy
Oh, you've never been to Angels & Kings, the club owned by FOB with locations in both NYC and Chicago? Then you haven't LIVED!
8) Actor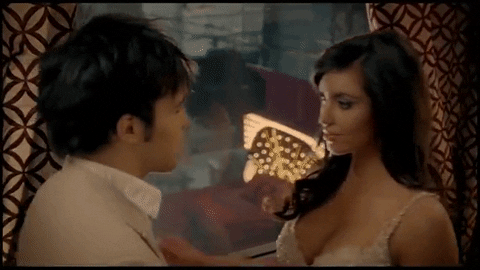 Giphy
Who could forget Pete's seminal roles in CSI NY or as the character of "Pete Wentz" in the teen soap One Tree Hill? You can't forget them. Because they are unforgettable! He was also almost in Adam Brody's role in Jennifer's Body, that film you never went to see with the Panic! song on the soundtrack.
9) TV Host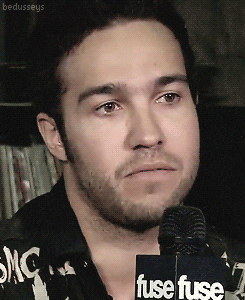 Wiffle Gif
Pete still hosts the show Best Ink, centred around the world of tattoos. He's also been popping up as one the celebrity square's in ABC's recent reboot of the classic gameshow.
Pete Wentz - a true Renaissance man!
____ ____ ____ ____ ____
Listen to the #PopBuzzPodcast with All Time Low right here or subscribe for free on iTunes to get new episodes sent straight to your phone every Friday.