16 Iconic Songs From 2007 Turning 10 Years Old In 2017
5 December 2016, 16:20 | Updated: 8 May 2017, 17:09
Prepare to feel OLD!
With the end of 2016 finally in sight, it's time to look forward to 2017... and then back again to the songs that shaped our teenage lives ten years ago. Yep, that's right. We're transporting you back to 2007 to celebrate the 10th birthdays of some of the finest tracks in a truly golden year for music.
The rules are as follows: the song must have been released as a single between January 1st and December 31st 2007 and that also includes songs from 2006 albums that were released as singles in 2007 too. Ready for a trip down memory lane?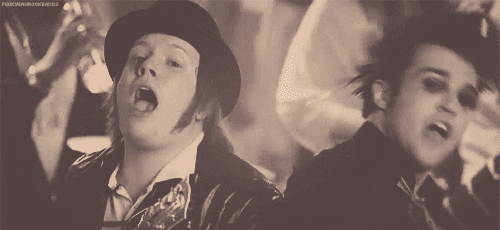 via giphy.com
RELEASED: January 16, 2007
We have literally had this song stuck in our heads for 10 years. Whether you were punk, alternative, emo AF or pop all the way, this track was 100% on everyone's iPod. Finally, a song we could all agree on when it appears on the AUX shuffle!
2) Fergie ft. Ludacris - 'Glamorous'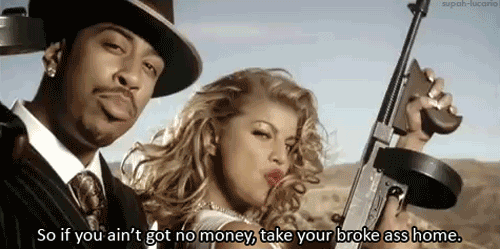 via giphy.com
RELEASED: January 23, 2007 (From the iconic 2006 album The Duchess)
If you're too young to remember this example of pop excellence, please accept our condolences. No one has ever been able to exude as much glamour quite like Fergie in her Duchess era. Remember when Gossip Girl did an a capella version of this song? You don't get more glamorous than that tbh.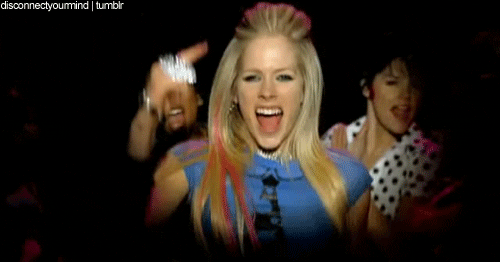 via giphy.com
RELEASED: February 27, 2007
Ohhhhhh, Avril. These days, we wouldn't be caught dead admitting that 'Girlfriend' was a good song. But back in 2007? It was literally ALL your mum heard booming from your bedroom, wasn't it? (It's ok... you can admit it, we're all friends here.)
4) Rihanna ft. Jay Z - 'Umbrella'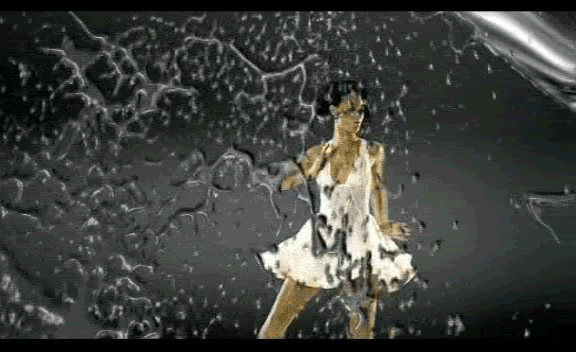 via giphy.com
RELEASED: March 29, 2007
It's been 10 years and nothing Rihanna has done since has been as iconic as her dodging CGI water in this music video. If you can believe it, Rihanna was NINETEEN when she released the chart-topping 'Umbrella' and was already on her third album - makes our straight A exam results looks like crap, tbh.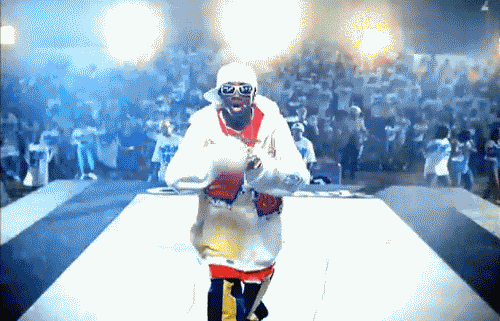 via giphy.com
RELEASED: May 2, 2007
Did Soulja Boy reignite the dance routine trend of the mid-00s? Come to think of it, he actually probably did... but if no one broke an arm when your entire year group did this dance routine on the floor of the school disco, then you've all been doing it wrong the entire time.
via giphy.com
RELEASED: June 4, 2007
Can you believe the artist formally known as one half of Tayvin Swifris has been at the decks for 10 years?! If you lived in the UK, you'll remember this song being overplayed almost every radio station and TV advert in the summer of 2007. He's come a long way in the last 10 years; the hair has got blonder, the abs have got sharper but the bangers are still f*cking LIT.
via giphy.com
RELEASED: June 29, 2007 (From the game changing 2006 album FutureSex/LoveSounds.)
The underrated 'LoveStoned' was like the sexier, slightly more chill, older sibling to 2006's 'SexyBack.' Shout out to Timbaland once again for continuing to hold it down for everyone in the music industry in 2007.
8) My Chemical Romance - 'Teenagers'
via giphy.com
RELEASED: July 9, 2007 (From the timeless 2006 album, The Black Parade)
Eeeeeven though The Black Parade came out in 2006, Gerard and the boys generously stretched out the release of singles across nine months, meaning 'Teenagers' arrived just in time for summer 2007... AND WE HAVE BEEN SHOUTING EVER SINCE.
via giphy.com
RELEASED: July 10, 2007 (From the legendary 2006 album, B'Day.)
FACT: 'Get Me Bodied' is the most underrated and overlooked tracks on the entire B'Day album. And the video is even better 'cause it features Kelly, Michelle AND Solange. With it's 10 year birthday approaching, don't you think it's time for a re-up? #GetMeBodiedRerelease2017 #PourTheChampagne #HoldTheLemonade.
10) Gym Class Heroes ft. Patrick Stump - 'Clothes Off!'
RELEASED: July 27, 2017
If there was one song that united the entire squad on the summer road trip, it was THIS. Patrick Stump serving vocals with Travie McCoy doing his thing... Top 2007's Most Played tracks for sure.
via giphy.com
RELEASED: July 31, 2007
We miss the old Kanye, straight from the go Kanye. Sampled Daft Punk Kanye, made us wanna get drunk Kanye. What a song... what an album.

12) Jonas Brothers - 'SOS'
via giphy.com
RELEASED: August 3, 2007
Is this the Jonas Brothers' best song? Let us know in the comments where we will fight you if you say 'Burning Up' is better.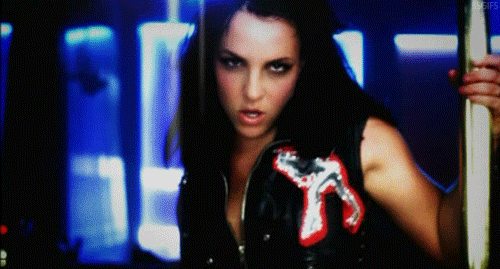 via giphy.com
RELEASED: September 20, 2007
2007 was a rough ol' year for Britney, wasn't it? Despite everything, she dropped one of her biggest and best singles to date. If you even try to deny that you never had 'Gimme More' on your iPod Nano back in the day then log off now and don't come back until you've thought long and hard about your actions.
14) Mark Ronson & Amy Winehouse - 'Valerie'
via giphy.com
RELEASED: October 15, 2007
Fresh off the back of her record-breaking second album Back To Black, Wino herself teamed up with Mark Ronson for this unforgettable cover of The Zuton's hit. Not a lunch time went by when we didn't sneak out our phones to blast the .mp3 out loud in the classroom. Still holds up today.
via giphy.com
RELEASED: November 26, 2007
RIOT! *claps* IS *claps* LITERALLY *claps* ONE *claps* OF *claps* THE *claps* BEST *claps* ALBUMS *claps* OF *claps* 2007. Seriously, 'Misery Business'... 'Hallelujah'... 'That's What You Get'... Fight us, we dare you.
via giphy.com
RELEASED: August 14, 2007 (Sadly, it was never released as a single. #JusticeForBetOnIt)
Nothing has ever come close to topping this as the best song in the last decade. Absolutely NOTHING.
___ ___ ___ ___ ___
From Brendon Urie to The Vamps, here are the best bits from the #PopBuzzPodcast in 2016. Listen right here or subscribe for free on iTunes to get new episodes sent straight to your phone every Wednesday.