Are Fall Out Boy Making A Pop Punk Sitcom?
27 November 2015, 17:17 | Updated: 8 May 2017, 17:09
Looks like it...
On November 29th, FOB play the halftime show at the Grey Cup (a Canadian football game apparently) and to celebrate, Pete did a rather good interview with the Toronto Sun about music, their recent AB/AP remixes and, most importantly, this bombshell:
I wrote this TV show. We shot a pilot with me and Patrick and we've been shopping it around. It's called Punk is Dad — that's Punk is Dead with the E crossed out. We're pitching it as being like Curb Your Enthusiasm for rock stars or for this generation.

Pete Wentz
We imagine the Title Card would look something like this:
Pete goes on to say that his planned show is "about being a musician, celebrity and dad, and how those things all have to mix — but it's all awkward. It looks like a reality show, but some of it is scripted and some is improvised. I'm not sure if anybody will pick it up because it's really bizarre. But I think it's really funny."
So its like a pop punk Modern Family?
Interesting...
Pete of course already has a wealth of acting experience thanks to his seminal role as the character of "Pete Wentz" in One Tree Hill (or The Diet OC as it was otherwise known).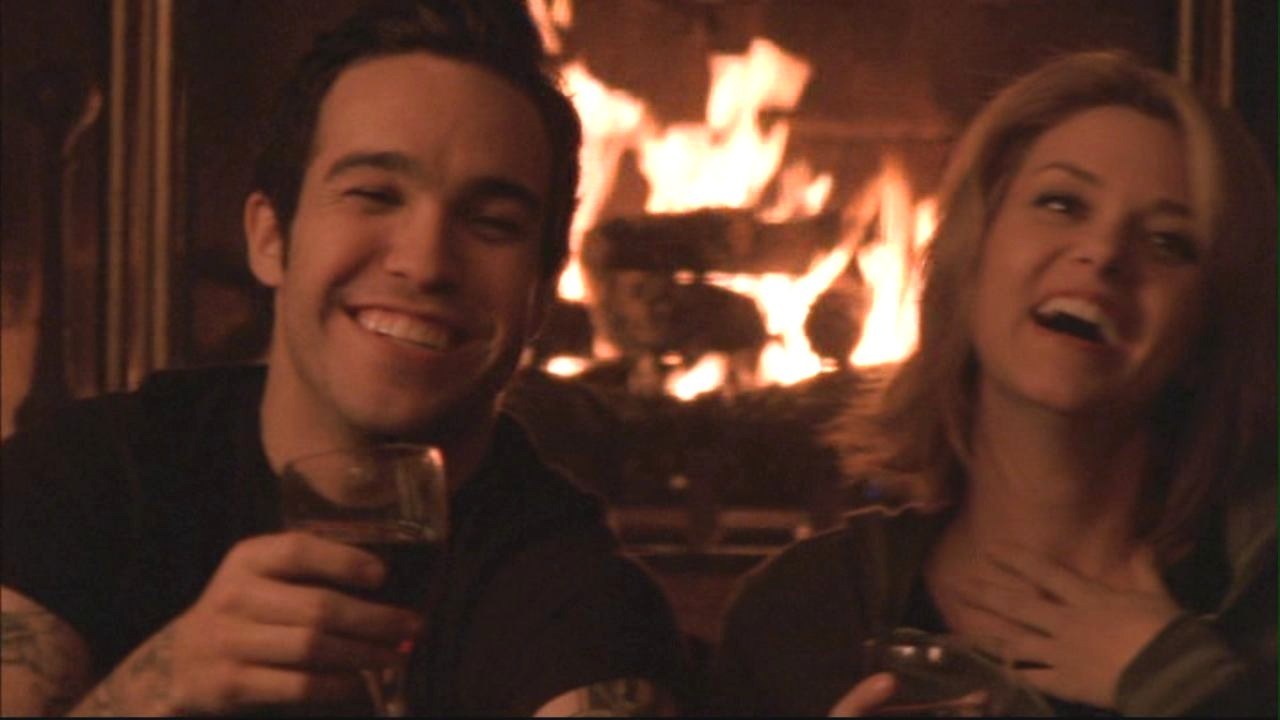 He doesn't even like wine - what an actor!
And if this goes well, maybe Pete can have a side career in comedy...
He could lead the Friends reunion!
He could try doing stand-up!
The possibilities are endless!
The only thing we're not too sure about is the title - Punk Is Dad. Fortunately we've had a think and come up with some alternatives...
1) The Kids Aren't Alright
2) Our Lawyer Made Us Change The Name Of This Sitcom So We Wouldn't Get Sued
3) Boys Falling Out
4) Folie a Deux
5) I Don't Care
(That last ones not a title, we just lost interest in the joke).
It's not the first time pop stars have tried to make their own sitcom - remember Kanye's HBO pilot? Of course you don't...
Awful.
But all joking aside, we do actually quite like the idea of this FOB show. Who knows if this thing will ever get made but we're certainly intrigued, particularly when Pete says it'll be like Curb Your Enthusiasm.
Maybe Pete Wentz is the next Larry David...
Good luck Pete - hope you make us laugh!