LISTEN: Fall Out Boy's "Centuries" Gets Reworked In The Style Of "Take This To Your Grave"
We Are The In Crowd's Cameron Hurley works his remix magic once again.
Fall Out Boy's megahit 'Centuries' has been given an old-school reworking thanks to one very clever Soundcloud-user.
We Are The In Crowd guitarist Cameron Hurley has posted a new version of the track online in the style of FOB's classic album Take This To Your Grave, taking us all back to FOB's Chicago pop punk roots.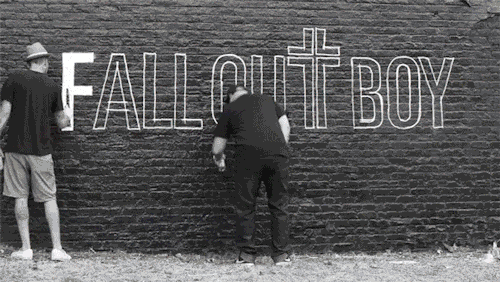 Giphy: propertyofzack.com
Cameron previously uploaded his cover of The 1975's 'Girls' in the style of Blink-182, much to the delight of both Mark Hoppus and Matty Healy who even discussed a possible collaboration on social media.
Now word yet from the FOB boys on whether this cut will make their next setlist but we are pretty sure they would approve.
Check out Cameron Hurley's version of 'Centuries' below: