Fall Out Boy Bobbleheads Are The Stuff Of Nightmares
12 January 2016, 16:42 | Updated: 8 May 2017, 17:09
Resistible
Don't get me wrong - we all love merch at PopBuzz. We can't go to a gig without making an investment in a t shirt, a "commemorative souvenir booklet" and whatever other cr*p our faves are flogging us.
I once bought these The 1975 rolling papers. And I don't even smoke!
popbuzz
Such is the power of merch.
But Fall Out Boy have gone a step too far. You may remember the recent, incredibly creepy, action-figure-based 'N Sync tribute video for "Irresistible".
You know, the one where the boys looked like this:
youtube
Horrifying.
And now you can own some similar looking and similarly horrifying FOB themed toys to frighten your neighbours with.
Brace yourselves.
Ready?
Look upon them and weep!
Fall Out Boy
Thanks guys, we were just starting to get to sleep again.
If you wish to pre-order these mutilated dolls, you can do so over at the official site. We think they look weird and have already bought 4 sets.
Such is the power of merch.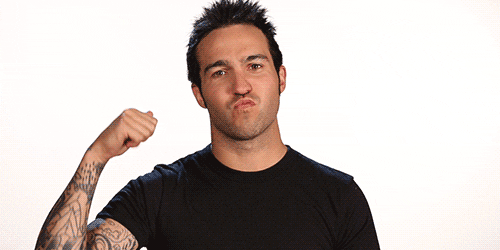 BESTINK.TUMBLR.COM