We Found Fall Out Boy's Oldest Video Ever And They Look Like Babies
7 April 2016, 10:40 | Updated: 8 May 2017, 17:09
Plus watch the last ever show by Pete's pre-FOB screamo band.
Newer fans may only know Fall Out Boy as the stadium rock gods they are in 2016 but, as this video shows, they were once just another group of Chicago kids rocking out in a skater park.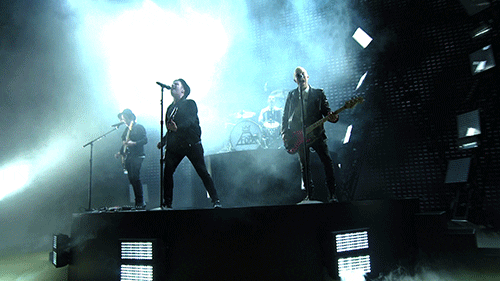 MTV.Tumblr.com
Alt Press has just unearthed video footage of the boys at an early gig in 2002, before the release of their debut album, at a local festival show.
However, despite this being very early days for the group, some key elements are already present and correct including, crucially, Patrick Stump's always strong hat collection!
Watch the band play "Dead On Arrival" below:
Plus, check out Pete's pre-FOB band, Arma Angelus, play their last ever show with Joe on guitar and Patrick on drums!