Are Fall Out Boy About To Get Country On Our Azz?
6 November 2015, 10:48 | Updated: 8 May 2017, 17:09
This ain't a scene, it's a barn dance.
Have you ever imagined what Fall Out Boy would sound like if they went country? Well imagine no more!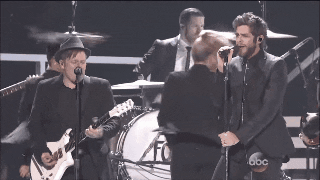 The band turned up at the Country Music Awards to perform with country singer Thomas Rhett. After running through Rhett's "Crash & Burn", they segued into "Uma Thurman", complete with backing dancers and everything!
We didn't realise that "Uma Thurman" required backing dancers but now we've seen it with them, we want them every time. Slay me.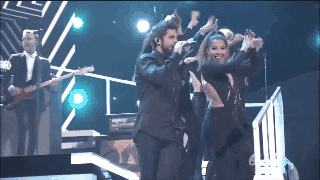 Could this be the start of a new country career for FOB? Probably not. But watch the fairly improbable and kinda amazing duet anyway: