Watch The Creepy AF New Fall Out Boy Video
5 January 2016, 16:57 | Updated: 8 May 2017, 17:09
We need to talk about this one...
Don't get us wrong - we at PopBuzz are all in favour of Fall Out Boy, or indeed anyone, paying tribute to the work of seminal early 00s pop artistes N'Sync.
So when we heard that the new FOB video for "Irresistible feat. Demi Lovato" would be a companion piece to the video for "It's Gonna Be Me", we were initially excited.
Remember that video? It's the one with Timberlake and co. as creepy looking dolls in a toy store.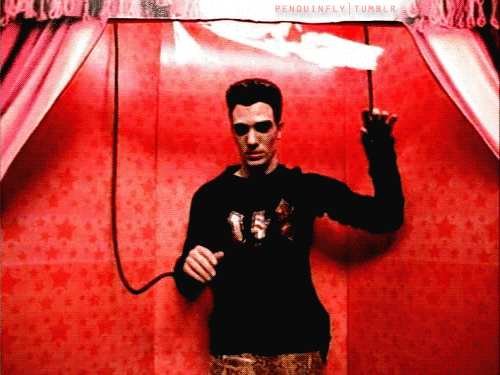 tumblr
Still more charisma than actual JC.
But now we have the FOB tribute and it is seriously WTF?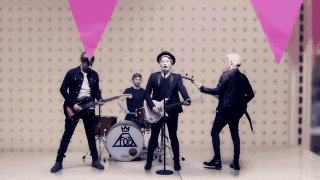 popbuzz
Look at plastic Patrick! How will we be able to sleep tonight?
Thankfully, good old Joey Fatone is on hand to keep them in check.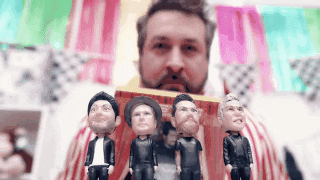 popbuzz
Not remotely frightening...
What if in the NSYNC video for "It's Gonna Be Me" there was an analog to the story? Where in the same store there was a dollar bin full of toys that no one really wanted that would band together like the misfit, offbrand little outsiders they were. "Irresistible" is the video for that story, it's about the toys no one ever wanted come to life. It was directed by Wayne Isham, the director who did the original NSYNC video and features Demi Lovato and special cameos by Joey Fatone and Chris Kirkpatrick.

Fall Out Boy
Indeed.
Watch the whole spectacle below and try not to get nightmares!