Neck Deep Just Covered A Fall Out Boy Classic And It Will Make You Weep
31 March 2016, 10:50 | Updated: 8 May 2017, 17:09
An acoustic take on a "Take This To Your Grave" track.
Everyone's favourite Wrexham-based pop punk outfit Neck Deep performed a stellar cover of a classic track from their pop punk forefathers Fall Out Boy while on tour stateside for Alt Press.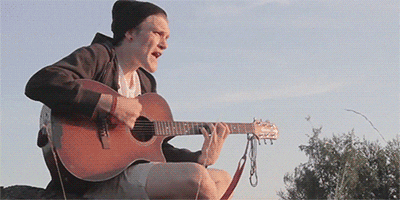 CUMING-DOWN.TUMBLR.COM
Their acoustic-led version of "Grand Theft Autumn" is similar to the stripped back version FOB made famous on their "My Heart Will Always Be The B-Side To My Tongue" EP which they revived on their Save Rock 'N' Roll tour.
Check out the big FOB singalong below: