Pete Wentz: Bassist, Lyricist...Art Critic?
7 December 2015, 11:33 | Updated: 8 May 2017, 17:09
American Beauty/American Painter
Pete Wentz is a man of many talents. He's a bassist. He's a music mogul. He's (apparently) a sitcom writer. He's a nightclub owner. He's a clothing designer. He was even the one-time star of watered down The O.C imitator One Tree Hill.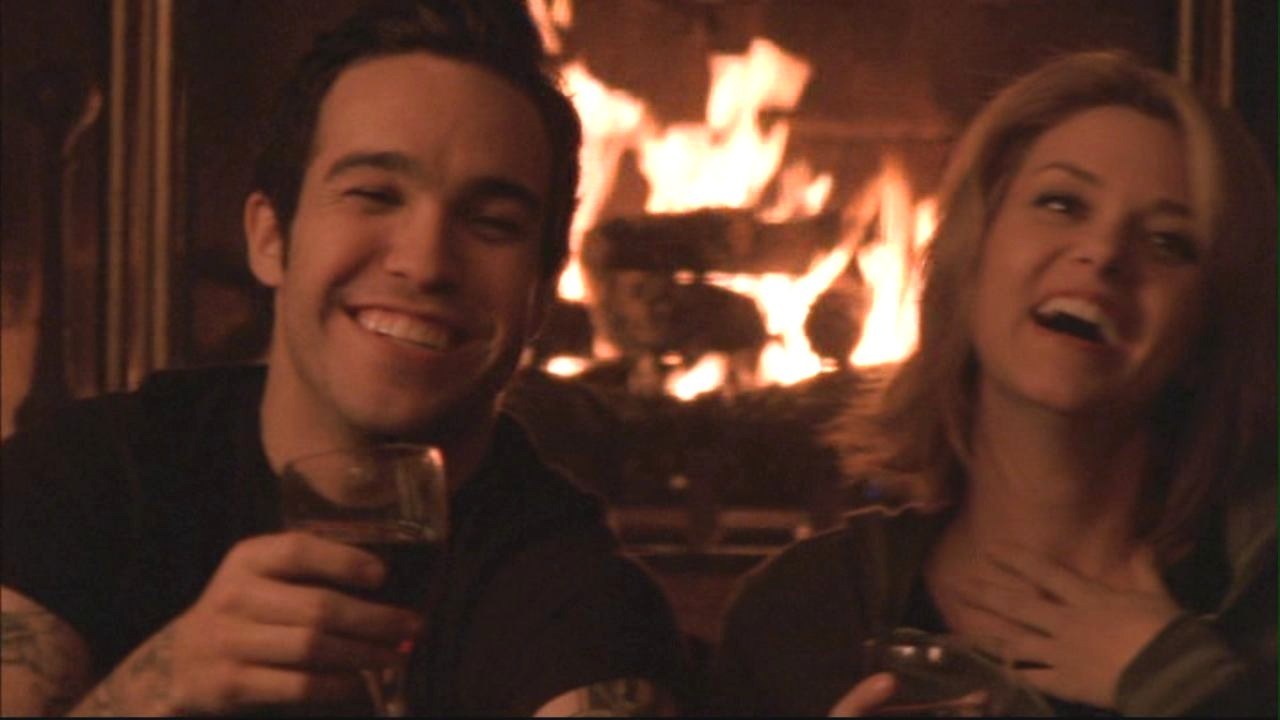 Never forget.
And now we can add "art enthusiast" to that ever growing list of interests as Pete talked to the New York Times this weekend about all things Modern Art.
This isn't the first time Pete has got involved in the gallery game, previously presenting his own street art show in 2008 with his Gym Class buddy Travie McCoy, giving it the very Wentz title of "Without You I'm Just Me".
I do think the world wants you to be one thing if you are good at it, especially if they don't know you for anything else, but my brain doesn't work like that, with just one kind of idea.

Pete Wentz
Pete joined NYT reporter Laura M. Holson to check out a new exhibition of Peter Saul work at the Mary Boone Gallery in Chelsea.
Among Pete's faves was this piece entitled "Louis XIV Feeds His Pets".
Mary Boone Gallery
Who wouldn't want a couple of pink dogs? Red and yellow, though, is tough. There is a fine line between rocking it and having everyone call you 'bananas.'

Pete Wentz
Then we have this piece, also by Saul, called "Art and Money":
Mary Boone Gallery
It looks like blood.

Pete Wentz
It sure does Pete!
Read the full details of Pete's artistic exploration over at NY times now.
Who knows, maybe the next FOB album will be graced with a cover designed by the man himself?
Ladies and Gentleman: Pete Wentz - Pop Punk Renaissance Man