Camila Cabello Feels She Was Sexualised At Too Young An Age In Fifth Harmony
11 January 2017, 11:12 | Updated: 16 June 2017, 10:12
"I've had to put my foot down."
In an interview with Lena Dunham, Camila Cabello has revealed how she felt pressured to have a sexualised image in the early days of Fifth Harmony, the girl band she joined when she was 15-years-old.
Camila auditioned for the US version of The X Factor as a solo artist. She was rejected but then offered a place in 5H.
She recently left 5H to pursue a solo career, and now she is opening up about the unique pressures put on young girls trying to crack in the music industry and, honestly, it sounds pretty bleak and, unfortunately, not that surprising.
"Especially with being a girl group, there's been a lot of times where people have tried to sexualize us to just get more attention," Camilla told Dunham. "Unfortunately, sex sells. There's definitely been times where there's stuff that I have not been comfortable with and I've had to put my foot down."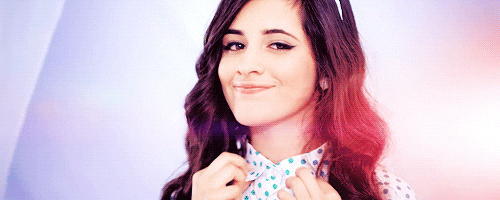 giphy
The problem for Camila was not showing sexuality itself, which she insists there's nothing wrong with, but it's being forced to grow into her body and her sexuality in the public eye in Fifth Harmony that was problematic.
"I definitely think being a young girl, there's a time where — like when you're in middle school or when you first start liking boys — you don't really feel comfortable," Camila said. "You remember that time when you first got your period, or when your boobs started coming in, that you were like, 'This is weird.' You have to grow into yourself. I feel like it's been tricky because we've had to grow into ourselves while being in front of the world and while making songs that did have a lot of sexual undertones."
It's deeply sad that Camila had to go through those horrible experience. We hope that by speaking out about the sexualisation of young women in the industry, the message will get to the right people to stop putting this kind of pressure on young talented woman. Well done for speaking out, Camila!