Wait... Did All The Members Of Fifth Harmony Just Unfollow Camila Cabello?
19 December 2016, 11:57 | Updated: 16 June 2017, 10:12
4th Harmony rises
The news that Camila Cabello has left Fifth Harmony probably came as no shock to you. The 19-year-old had solo ambitions from the start and has spent the better part of 2016 branching out on different, non5H projects.
The band took to their official twitter account to make the announcement following their Miami performance.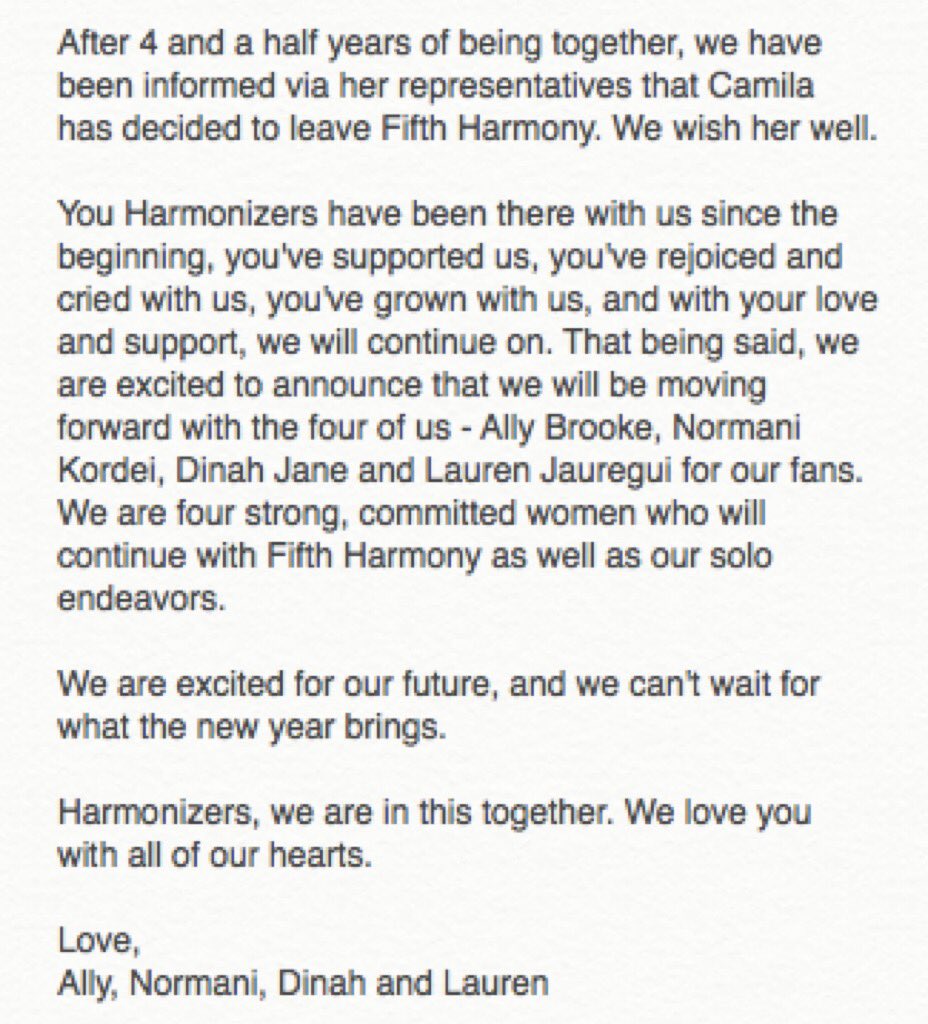 And then there were four.
It didn't take long, however, for people to begin circulating spicy gossip that all the girls had unfollowed Camila.
Fifth Harmony have all unfollowed Camila on Twitter, I'm so ready for the messy subtweets.

— Josh Haigh (@joshcharles_21) December 19, 2016
the group Fifth Harmony twitter account already took Camila out of their bio and unfollowed her I AM SPEECHLESS pic.twitter.com/vVlJsYXoKd

— shay (@vapormendes) December 19, 2016
fifth harmony's official acc unfollowed camila ohmygooood not even 1D was this level of petty

— brianna (@brijamie) December 19, 2016
Although this would mean that the girls have risen to petty levels we could only aspire to, it actually looks like this isn't true.
In the name of hard-hitting investigative journalism, we hit the pavement internet to find out whether the girls still followed their ex bandmate aaaand, it looks like *for now* they still do.
Sooo, it appears as if the main account, Normani and Lauren still follow Camilla FOR NOW. Ally and Dinah also still follow, in case you were pressed for that info as well.
BUT, if we know anything about band breakups, things may get a little messy in the foreseeable future.
Watch this space, kids.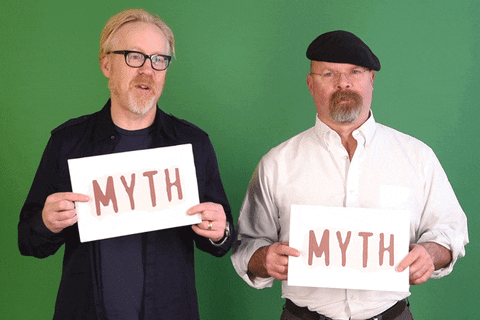 ___ ___ ___ ___ ___
Catch Zara Larsson on the #PopBuzzPodcast right now. Subscribe for free on iTunes to get new episodes sent straight to your phone every Wednesday.