Watch: Green Day Post New Album Update From Studio
4 April 2016, 16:00 | Updated: 8 May 2017, 17:09
A quick look at what's to come!
Green Day are currently hard at work on the long-awaited follow up to 2012's trilogy Uno!, Dos!, Tré! and now Billie Joe Armstrong has given us a guided tour of the studio and our first hint at what's to come.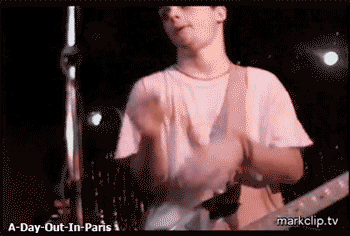 THEGIFLIBRARY.TUMBLR.COM
Having previously dropped a surprise single over Christmas, this is our first real glimpse at the boy's 12th album and even features some very silly background humming from Billie himself.
Take a look at Billie's video below and thank the lord that instagram have increased their video time limit!