Feel Old? Green Day's Dookie Is Now The Same Age As Harry Styles
2 February 2016, 11:43 | Updated: 8 May 2017, 17:09
22 years of Dookie.
22 years ago today, Green Day unleashed their breakthrough album Dookie, the record that brought their particular brand of Californian pop punk to the masses, jumping them up to arena-filling status almost instantly, spawning some huge hit singles and allowing Green Day the opportunity to play Woodstock/throw mud at strangers.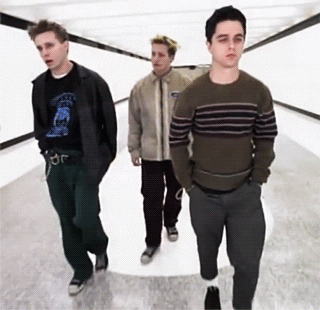 ERICFRAPPE.TUMBLR.COM
Also, 22 years ago yesterday, hipster vocalist and reason you know what makes you beautiful Harry Styles was born unto this delicate planet.
Coincidence???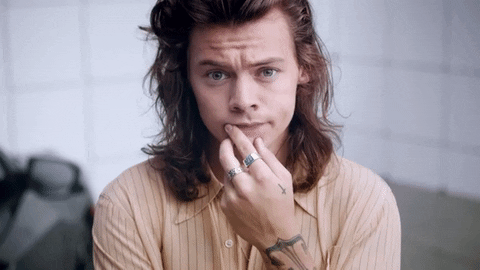 YouTube
Probably....
But 22 years on, Dookie's influence is still felt in the current pop landscape, its big singalong choruses and catchy guitar riffs setting the pop punk standard and bridging the gap between pop and rock. They opened the door for future fellow scene dwellers Blink 182 and The Offspring while versions of their upbeat guitar sound would later be imitated by all manner of pop acts from Demi Lovato to, yes, Harry Styles' outfit One Direction, adding in smoothed out versions of their '90s riffs to give a sense of edge to their teenage rebellion.
When celebrating the, admittedly, much more impressive sounding milestone of the album's 20th anniversary, Billie Jo and co performed the record in its entirety at several shows on tour including their headline slot at Reading Festival. Amazingly, the songs still sound vital, such is their influence over pop that they don't seem to have dated, similarly styled anthems still being replicated on radio in 2016.
Green Day would later move away from their trademark snotty sound, experimenting with acoustic shades on Nimrod, stoner folk on Warning and grandiose bombast on American Idiot. But today, Dookie's legacy lives on to find new generations of disillusioned youths looking for a catchier, edgier alternative to the clean cut guitar sound of the mainstream.
So happy 22nd birthday to Green Day's Dookie. We got you a cake but Harry messed it up!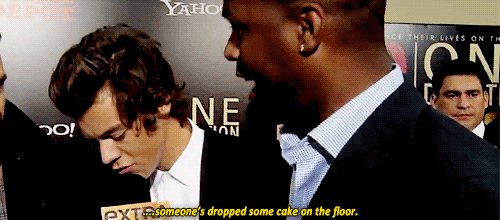 THEONEWHOPROTESTED.TUMBLR.COM