VOTE: What Is Halsey's Best Song?
17 June 2016, 17:02 | Updated: 8 May 2017, 17:09
Time to cast your votes.
It's a debate that has raged in every fandom since the beginning of music itself: what is X artist's best song?
Now obviously this question is completely subjective. And, technically-speaking, there is no such thing as a 'best song' - just one's you prefer more or less.
However, if you get a lot of fans to vote for their favourite song, then you'll end up with a pretty accurate representation of which songs are popular or not.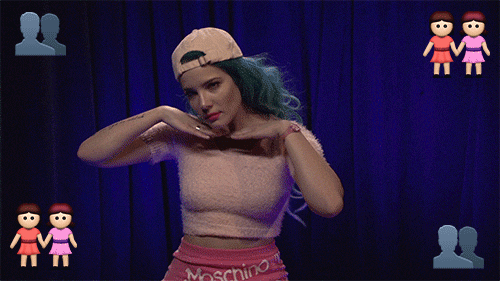 giphy.com
So in the name of science and Halsey, we've decided to investigate which Halsey song is the most popular. Just swipe left if you dislike the song, or right if you like it. You can swipe right more than once if you wish. A running table of results will show the results of everyone's votes at the end.
Got it? Alright, get swiping!