Literally Just A Bunch Of Times That Cool Girls Were Nice To Eachother
9 February 2016, 12:16 | Updated: 8 May 2017, 17:09
Shout out to girls supporting each other.
It seems like every day there is news about female artists feuding or fighting one another in the press. Most of the time these stories get blown way out of proportion and occasionally, they just aren't true.
So, to offset all the negativity that goes on between women in the music industry, here are literally just a bunch of times women loved and supported eachother's work.
When Halsey loved Art Angels and Grimes loved Badlands.
Halsey and grimes
New @Grimezsz record kills it.

— HALSEY (@halsey) November 15, 2015
@halsey ayoo thanks! Likewise badlands

— Grimes (@Grimezsz) November 15, 2015
gif via tumblr
When Taylor Swift had the best album of the past year but shared the love with her pal, Selena Gomez.
Brb I'll just be listening to 'Hands To Myself' all day and then forever.

Love you so much @selenagomez #Revival is OUT NOW!!!

— Taylor Swift (@taylorswift13) October 9, 2015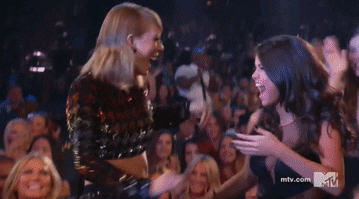 gif via giphy
When Kelly Clarkson gave Imogen Heap's vocals a well deserved shout out.
If you haven't heard @imogenheap original version please listen. Her voice is so beautiful & honest, like crystal! #justfornow

— Kelly Clarkson (@kelly_clarkson) December 10, 2015
gif via tumblr
When Lorde acknowledged Lady Gaga as a living legend.
i think @ladygaga's live lounge from 2009 where she sang poker face and viva la vida is one of the greatest pop moments ever

— Lorde (@lorde) January 2, 2016
seeing a young woman so confident in her skill and the power of her star was/is the most inspiring feminist badass punk thing ever

— Lorde (@lorde) January 2, 2016
When Anna Kendrick said what we were all thinking about our Queen.
Every time Beyoncé performs it adds five years to my life

— Anna Kendrick (@AnnaKendrick47) February 8, 2016
gif via giphy
That time Katy Perry showed some love to Rihanna's new Anti realness.
That jamesjoint needs to be at least 2mins long so I can get that groove @rihanna I keep pressin replay...when's the remix... ayyye

— KATY PERRY (@katyperry) February 7, 2016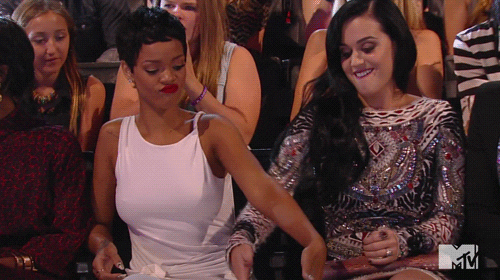 When Solange was 100% there for her big sis.
Y'all gonna learn bout dem children of Celestine & Mathew, lol.
Slay sis, slay
And Slay niece, slay

— solange knowles (@solangeknowles) February 6, 2016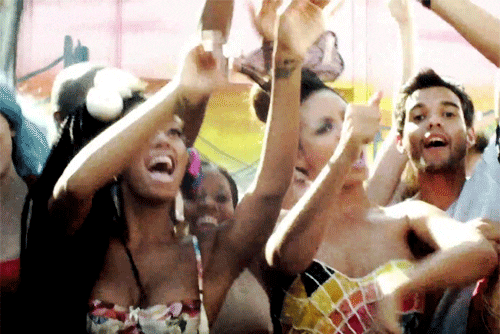 gif via giphy
And when Becky G was super happy for Zendaya
So excited the news is FINALLY OUT! @Zendaya welcome to the @COVERGIRL familia mamas!!

— Becky G. (@iambeckyg) January 21, 2016
gif via tumblr