Halsey says they use breast milk as part of their skincare routine
25 April 2023, 14:18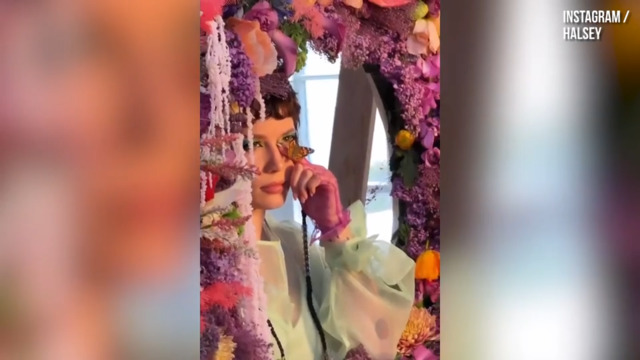 Halsey takes fans behind the scenes of their life
Halsey is revealing her beauty secrets and her own breast milk is one of them.
Halsey has opened up about her skincare routine and said that breast milk is one of her secrets to keeping her skin healthy.
Ever since Halsey first rose to fame, the 28-year-old has become known for their eye-catching beauty looks. In fact, Halsey is so immersed in the world of beauty that they have their own successful makeup line, About Face, and a more affordable Walmart brand, AF94. Just like Rihanna, Selena Gomez and Ariana Grande, Halsey has their own iconic beauty empire.
Halsey is yet to move into the world of skincare but she has now revealed exactly how she maintains such flawless skin.
READ MORE: Swarm criticised for "mocking" Halsey with viral Paris Jackson scene
Speaking with Nylon about their go-to skin products, Halsey stated: "I love hyaluronic acid. I actually use a French pharmacy hyaluronic acid paste called Laluset. I mix it into serums and face lotion because it has a white cast if you don't dilute it. I even use it as a lip mask." They also confirmed that they love using makeup wipes and Cerave's simple skin cleanser.
Halsey added that motherhood has significantly changed her routine. She said: "I've always been really conscious about what goes on my skin, but when your baby is kissing you or snuggled up against you, you become hyper-cognisant of what's on your face. I love the Biologique Repecharge's colostrum VG serum, which I got into when I had my son."
Going into further depth, Halsey said: "I started breastfeeding and I figured out that breast milk is the best skincare ingredient ever because it's so full of antioxidants and good fats and stuff that speed up the healing process."
So there we have it! Breast milk is the key to fresh skin.
Read more Halsey news here:
FLO Spill Their Secrets In 'The Tower Of Truth' | PopBuzz Meets