Halsey hilariously warns fans to stop thirsting over her brother Sevian
28 September 2020, 12:12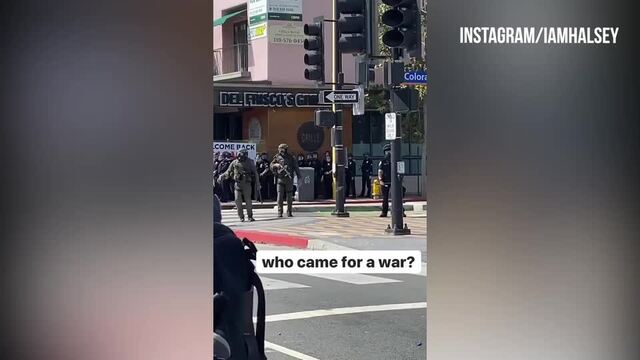 Halsey calls out the police at Black Lives Matter protest
Halsey has a brother? And he's HOT?? WHY weren't we told?!
The internet is seriously thirsting over Halsey's younger brother and she hates it.
In case you didn't know, Halsey has a younger brother named Sevian Frangipane. Sevian, 21, is a professional golfer and he recently graduated from California State University.
Halsey and Sevian (who also have another brother named Dante, 14) appear to be incredibly close with Halsey recently gushing about how proud she was of Sevian for "finding his voice" and participating in the Black Lives Matter protests on Instagram. She's previously brought him along to the American Music Awards and last year Sevian appeared in the singer's 'Clementine' music video.
Well, Halsey's fans have only recently discovered just how hot Sevian is and the thirst is all too real.
READ MORE: Halsey lands first lead role in The Players Table opposite Sydney Sweeney
sevian frangipane if ur reading this i love you v much tall king, you literally made my day 🥺🥺🥺

— 𝘫 𝘶 𝘭 𝘪 𝘢 (@chlvka) September 23, 2020
Of course, Halsey soon caught wind of it all and she flew into protective big sis mode. She jokingly tweeted: "I KNOW y'all aren't thirsting over my brother on my own damn feed."
Halsey may have warned that her brother is off limits, but Sevian seemed to appreciate his newfound hot brother status. In response to a fan who apologised for all the thirst tweets, he tweeted: "I'm a Frangipane it's very hard to make me uncomfortable, besides I appreciate the love."
Screaming.