Halsey Just Revealed The Release Date For Her Second Album And It's CLOSER Than You Think
2 February 2017, 10:41 | Updated: 8 May 2017, 17:09
Here's all the info about Halsey's follow up to her debut studio album, Badlands.
At time of writing, it's been over 500 days since Halsey released her debut studio album, Badlands. Her fans, like us, are absolutely itching for some new music. So we've compiled everything we know about the imminent second album right here.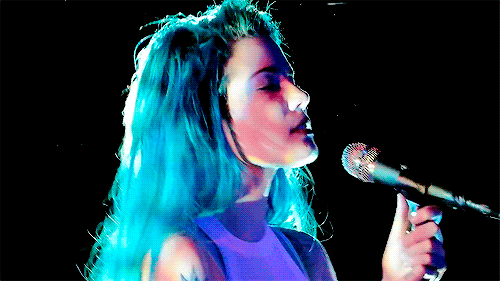 via giphy.com


When is it dropping?
We've long since speculated that Halsey was close to dropping her next album after completing the Badlands tour. Back in November, she revealed that she had been in the studio writing music. She recently revealed via her Twitter bio that we can expect an album to drop in June 2017.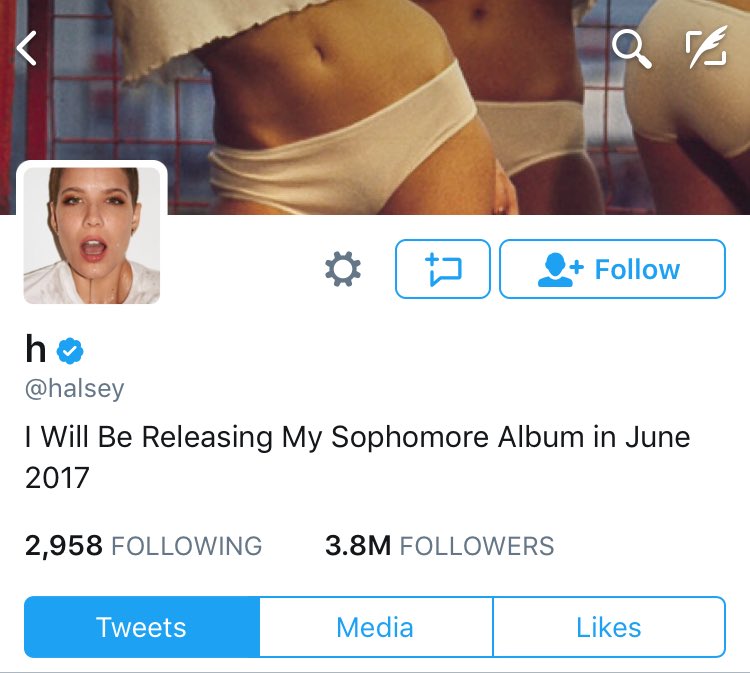 via Halsey / twitter.com

As of January 6, Halsey has revealed that she is still in the studio writing and perfecting songs. Maybe she'll drop a cheeky single for the album in a few months? Whaddya say, Halsey? Pleaaaaase.
@halsey / via twitter.com

What will the album be called?
While there's no official confirmation from Halsey about the title of her second studio album, we did some investigating just after her Badlands tour ended in Madison Square Garden and dug up a few conspiracy theories. As Halsey walked off stage, signalling her departure from 'The Badlands', a message appeared on the screen:
"you can find me in the kingdom" #HalseyMSG #Halsey pic.twitter.com/LsXsNRV1O7

— mo (@aIcibiades) August 14, 2016
She then tweeted the same statement later that night. But - here's the plot twist - it appears that the good sis has been dropping hints about the future of her story since 2014 when she released the Room 93 EP.
(and the Kingdom)

— h (@halsey) November 12, 2014
Speaking to MTV news back in 2015, she revealed that she had already laid out the entire concept for the follow ups to her first EP and Badlands album: "It started in Room 93 with the EP and moved to Badlands with the album kind of taking you to the world that existed outside the 93, and so my plans for the second record is to take you to the universe outside of the Badlands, so widening the zoom on everything little by little as the records go on."
There's a lot of references to 'The Kingdom' within the Badlands narrative so we'd be willing to put some cold hard cash on the next album title being something along those lines aka ~the next phase of the zoom.~
How many tracks will the album have?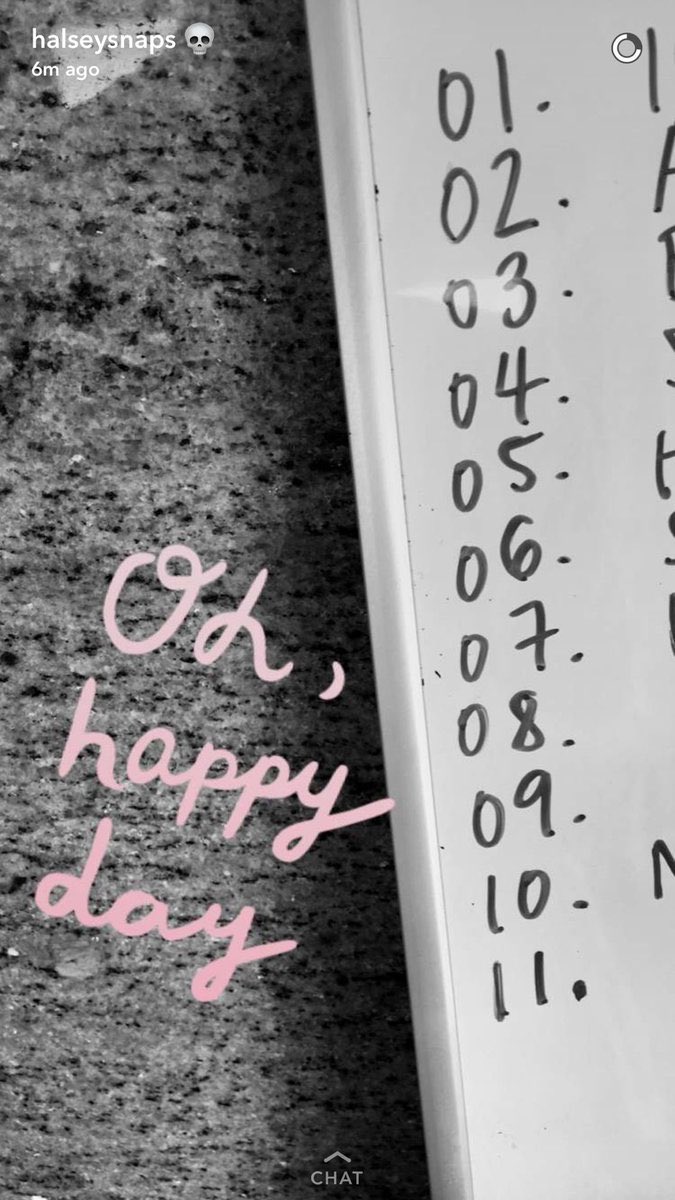 via Halsey Snapchat
Well, if this suspicious looking Snapchat is anything to go by, Halsey has already blocked out how many tracks will be featured on the new album. Of course, everything might change before it's ready to be released but it's looking as though the new album will have the same amount of tracks as the standard edition of Badlands. YESSSS.

Will 'Not Afraid Anymore' be featured on the next album?
Not really. As per badlands and room 93, the next album has a concept as well. 'Not Afraid Anymore' lives in the 50 shades timeline/universe https://t.co/CU293fpFjN

— h (@halsey) January 23, 2017
No, it wont. As Halsey explained in a brief Twitter Q&A, the single released for the 50 Shades Darker soundtrack is not connected to the narrative of her next album.

What are the lyrics?
Halsey's (deleted) tweet about new songs for the next album pic.twitter.com/sOa1KOqLwZ

— HALSEY UPDATES (@HalseyInfoWW) November 2, 2016
Halsey loves to take to Twitter to keep her fans updated on the writing process of the album. But more recently, she's been sharing seemingly vague comments that have no context... and people are starting to think they're brand new lyrics.
look across the valley, see the city lights. like freckles on the face of California.

— h (@halsey) November 26, 2016
devil underneath your grin. sweet thing, but she play to win.

— h (@halsey) December 13, 2016
I love everything you've ever touched and because of that I love myself

— h (@halsey) December 30, 2016
They DEFINITELY sound like Halsey lyrics to us!
On a scale of 1-10, how hyped are you for Halsey's second studio album? As ever, we'll update our sleuth with more info as and when it comes along. Until then, see you in The Kingdom.
via giphy.com