G-Eazy denies Halsey's poem Lighthouse is about him
13 November 2020, 12:03 | Updated: 13 November 2020, 12:09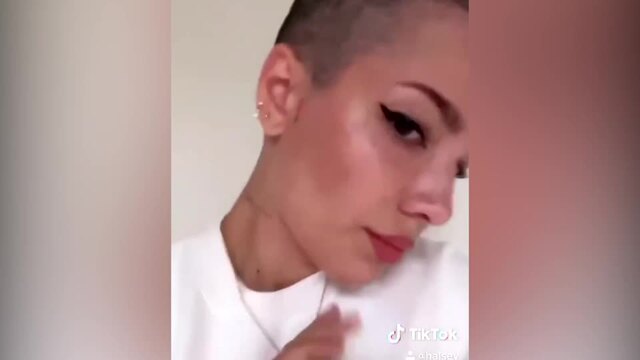 Halsey shaves her head in new TikTok
Halsey and G-Eazy dated between 2017 and 2018.
G-Eazy has denied that Halsey's poem Lighthouse (about one of her abusive and cocaine-addicted ex-boyfriends) is about him.
ICYMI, Halsey recently released her debut book, titled I Would Leave Me If I Could, an incredibly personal collection of poetry that she's been working on for years. In the book, the singer opens up about her past relationships, mental health and more, and fans have been speculating that one poem in particular is about her ex-boyfriend G-Eazy.
Lighthouse discusses a toxic past relationship with an ex that was "7 feet tall" and had dark hair. Halsey writes: "He would stuff his nose with cocaine / for days on end / until the rims of his nostrils / were caked with white."
READ MORE: Halsey hilariously warns fans to stop thirsting over her brother Sevian
She also heartbreakingly touches on her experience with domestic abuse, writing: "He would put his bleeding hand around my neck." He would then tell her: "'I'm going to fucking kill you.'" She then says that she "would take his hand / off my neck gently / and wrap my arms around his head... / and whisper that it would be okay".
Halsey doesn't ever reveal the identity of the person she has written about in the poem, but her fans believed she was writing about G-Eazy because of the physical description and his past well-documented drug use.
Halsey and G-Eazy dated between 2017 and 2018 and he allegedly cheated on her multiple times. Both have previously made references about each other in their music.
G-Eazy has now shut down the claims that Lighthouse is about him through his publicist and said that it's "irresponsible" to assume it's him.
A statement to Page Six, read: "We understand everyone's desire to continually link them for sensationalist purposes, but she did not name any names, so for anyone to speculate is just irresponsible."