WATCH: Halsey And The Chainsmokers Perform 'Closer' And Things Get... AHEM, A Little Too Close
29 August 2016, 11:17 | Updated: 8 May 2017, 17:09
Y'all, it was a racy one!
Is it just us or did the cameras fog up a little bit during that performance of Closer by Halsey and The Chainsmokers?! *fans self*
Yup, Queen of mixing primary colours Halsey took to the stage with The Chainsmokers at the VMAs on Sunday night (Aug 28) to perform their brand new single, 'Closer' and guys... it was steamy.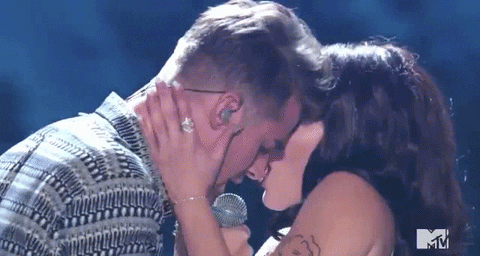 via giphy.com
When her verse was ready to be served, Halsey sashayed out on that Madison Square Garden stage like she owned the place. It was only a few weeks ago she had performed that exact song with The Chainsmokers on that exact stage on her own tour to a sold out crowd. Make ya self at home, honey!
Watch the entire performance below - truly a collab we can believe in.