No, Halsey & The Chainsmokers Are Not Performing At Trump's Inauguration...
11 November 2016, 10:48 | Updated: 8 May 2017, 17:09
Obviously.
Halsey has returned from her brief Twitter hiatus to clarify to the world that no, she is not singing for Donald Trump.
As the world continues to lose its collective sh*t over Trump's impending presidency, a supposed news story spread online yesterday that The Chainsmokers and Halsey had been tapped to sing the national anthem at the inauguration ceremony in January.
Twitter
I mean...in what world?!
Funnily enough, fans were not exactly convinced at hearing this potential "news".
@ClintFalin this is fake. cmon man

— anthony li (@anthonyli) November 11, 2016
@Trentals @ClintFalin theyre actually extremely against trump and told their fans to vote against him

— h (@hpattyyy) November 11, 2016
@Trentals @ClintFalin Halsey is a member Of LGBT community and has an immigrant background herself

— Rotzbalg (@Rotzgoar) November 11, 2016
Yep, clearly nonsense...
And, thankfully, Halsey herself has called bullsh*t on this idiocy.
Come on... what is this bullshit. https://t.co/ZEnRjau6GM

— h (@halsey) November 11, 2016
Thank god for that.
This does beg the question though - who actually will sing for the Donald next year? Ted Nugent? Aaron Carter?
Screw it, just get Azealia Banks up on stage and be done with it.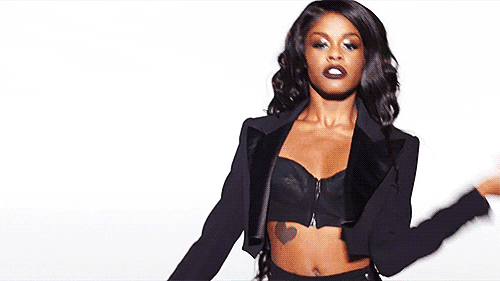 Wiffle Gif
At least the sight of her busting out "212" would scare the cr*p out of Sarah Palin...
___ ___ ___ ___ ___
Subscribe to the #PopBuzzPodcast for free on iTunes to get new episodes sent straight to your phone every Wednesday.