Halsey Says She Was "Pissed" About Reaching No.1 In America
26 June 2017, 17:28 | Updated: 26 June 2017, 17:52
Halsey was the first female artist to go to Number One in the US this year.
Halsey made her first appearance at Glastonbury festival this weekend and she looked like she was having a rather nice time.
In the backstage area she caught up with NME and they asked her about Hopeless Fountain Kingdom being the first album by a female artist to hit the no.1 spot in America and Halsey had quite an interesting response: "When I first found out that I was the first female artist to hit number one I was pissed."
Not because she's ungrateful, she insisted, but because there were so many great records released by women. "Everyone thought I would be excited, and I was, but I think there are so many women who've put out better albums than me that deserve that. So all we can do is keep shining a light on the female artists that we love and give them the exposure they deserve."
"The positive thing to come through is I had the Number One record, Katy [Perry] had a Number One record, now Lorde is having a Number One record, so it's back-to-back-to-back women. I know Lana [Del Rey] is set to release this summer, I'm sure Miley's going to be putting out something as well. Also, SZA had her moment in the US as well, which is incredible. I think this summer women are going to take charge again."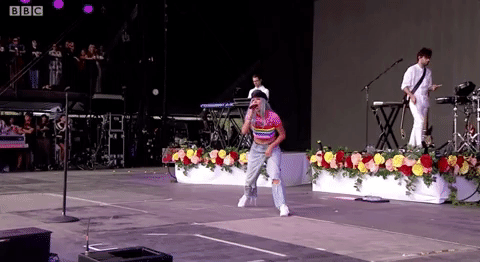 BBC
Halsey also shared her thoughts on why she thinks so few women had hit no.1 in 2017. "I think the hard thing is it wasn't just men constantly dethroning women," she said. "The big male players put out records this year. You've got Kendrick Lamar, Drake, The Chainsmokers, Ed Sheeran – the biggest male artists in the game. So I think it was hard for any newcomers to fight through."
Perhaps Halsey's got a point on this one but she should still be super proud of her achievements - lord knows she's earned it!