Halsey Just Threw The Most INSANE Halloween Party That You Weren't Invited To
31 October 2016, 12:43 | Updated: 8 May 2017, 17:09
OMG, can you believe Halsey invented Halloween?
It's Halloween season, y'all! Parties are happening and costumes are being slayed but we can guarantee that NONE of what you've been doing this past weekend was a LIT as what Halsey did.
She threw a party in LA that was so iconic, we had to stop from crying ourselves to sleep last night because we were so upset that we weren't there!
The category was: Tarantino Nights.
via @halseyxupdates

Halsey dressed up as Beatrix Kiddo aka The Bride from Kill Bill, clad in the iconic yellow tracksuit - appropriately cropped for Baby H's aesthetic.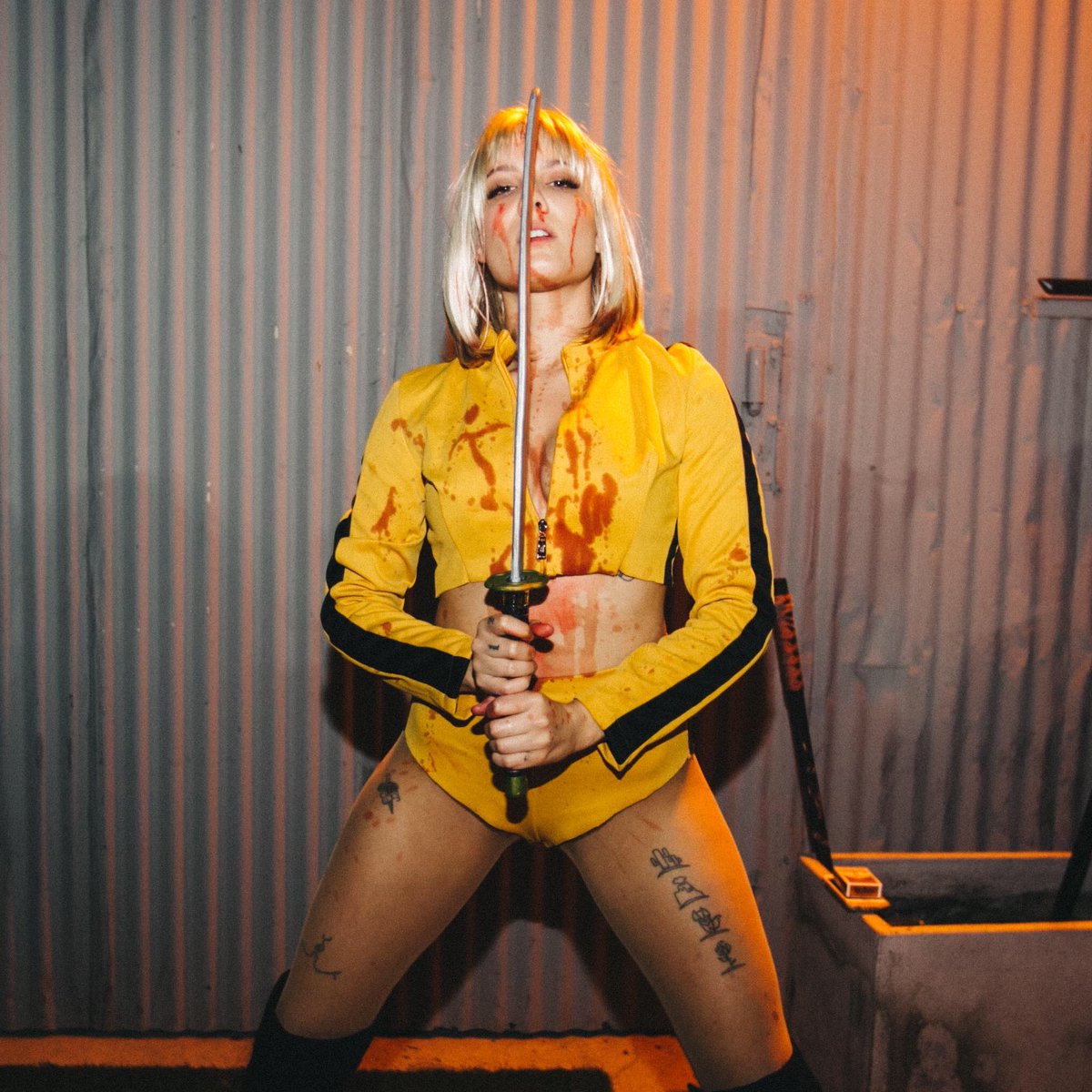 via @halsey

Loads of famous friends were in attendance... including Blackbear.
via @halsey


And Ashton from 5SOS, who came dressed as a character from Reservoir Dogs.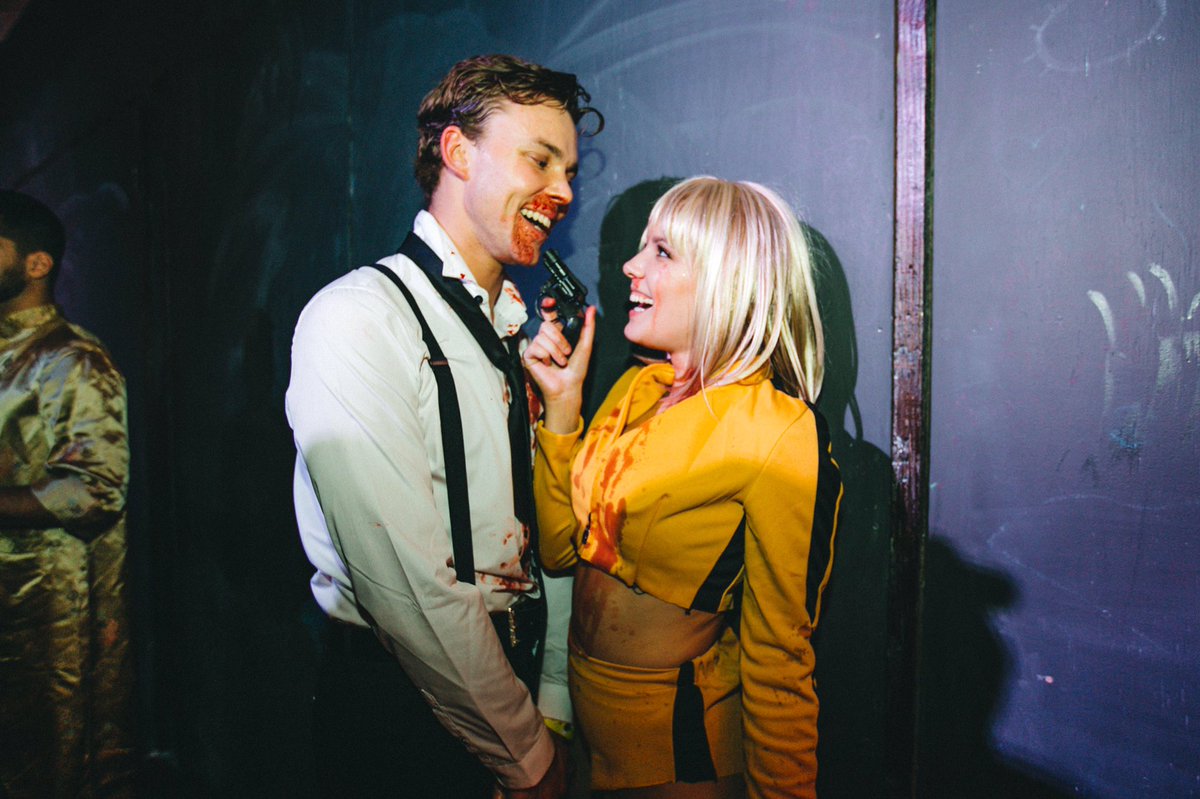 via @halsey

Oh, and Calum Hood and Luke Hemmings... who was dressed so convincingly as Pulp Fiction's Mia Wallace we hardly recognised him!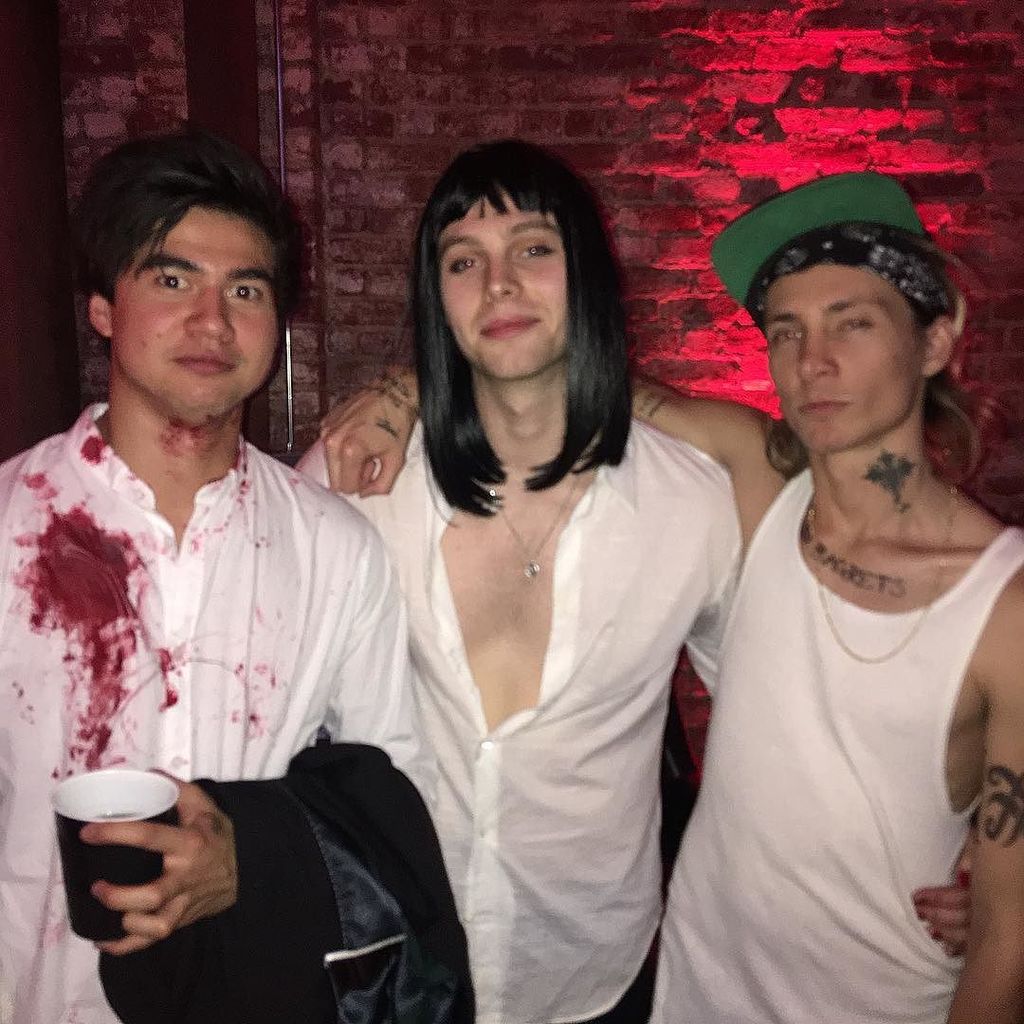 via @Luke5SOS

She also took the time to pose with her fans too... ugh where was our invite?!
Halsey at the #TarantinoNights halloween party! pic.twitter.com/nAkKh9Idqj

— halsey updates ! (@Halseyxupdates) October 30, 2016
The whole party looked INSANE - from the props to the photobooth!
#HalseyPresents #TarantinoNights (10.29.16-10.30.16) @halsey knows how to party! pic.twitter.com/V2BrJKcQIJ

— Halsey Updates (@halseysupdating) October 30, 2016
Tarantino's Beatrix Kiddo wasn't the only look that Halsey rocked this past weekend... First, she went out as an angel.
And then she turned it OUT as the flawless Harley Quinn for her third look of the weekend.
It's official... Halsey is now the new 'Queen of Halloween'.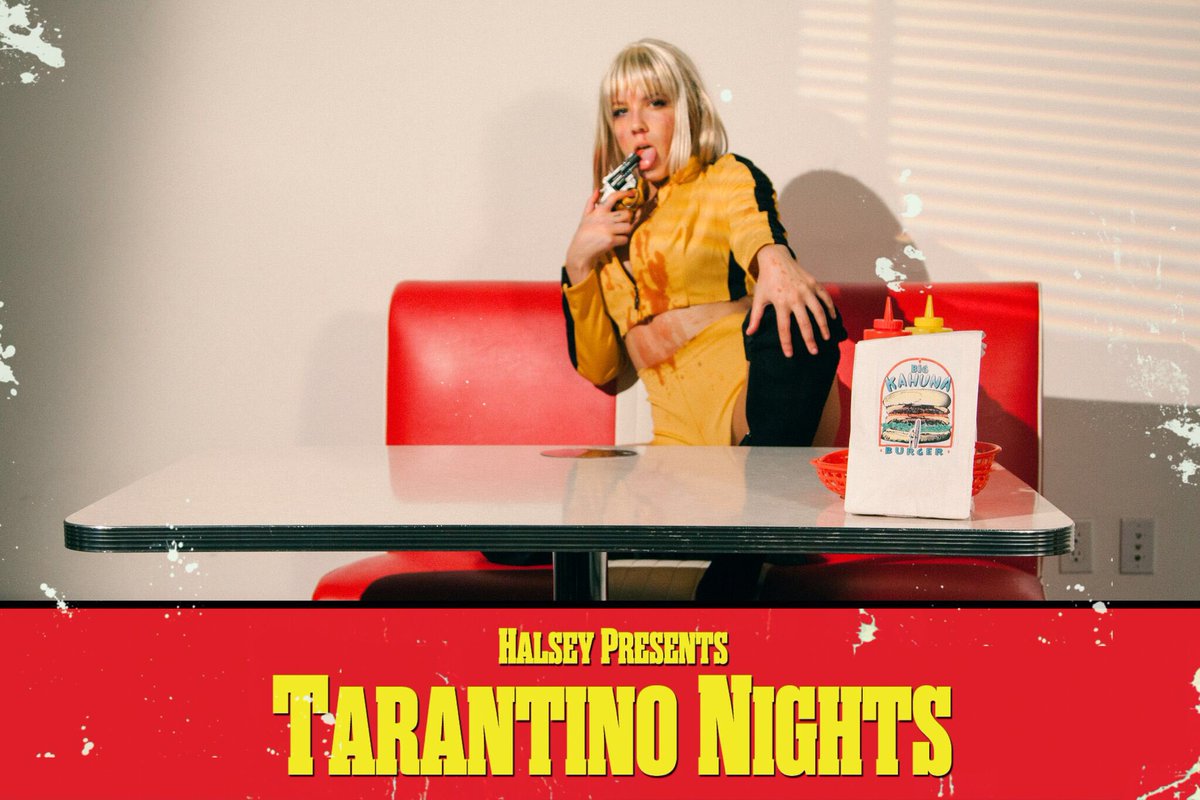 via @halseysupdating
___ ___ ___ ___ ___
Listen to this week's #PopBuzzPodcast featuring The Chainsmokers right here on Soundcloud, or download for free from iTunes to get new episodes sent straight to your phone every Wednesday. You can also find us on AudioBoom or TuneIn - if that's what you're into.