Halsey Finally Reveals The True Meaning Behind Her Name
21 December 2016, 10:59 | Updated: 8 May 2017, 17:09
Well...we certainly weren't expecting that!
Halsey has revealed the real meaning behind her famous stage name to fans and it was not what we were expecting...
The Badlands singer, real name Ashely Frangipane, took to Twitter to answer a fan's question regarding the name 'Halsey' and if there was any significant meaning behind it.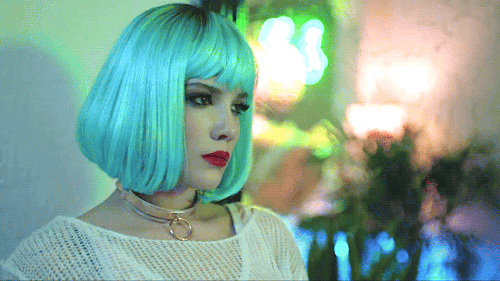 Giphy
And Ashley, of course, was more than happy to fill them in...
halsey (/hal-zi/): origin Greek; meaning "does the most" https://t.co/XqZPQYi4AJ

— h (@halsey) December 20, 2016
Seems obvious now doesn't it?
Although a few fans were pretty confused by this explanation...
@halsey @pleidate did you make that up or

— s (@carmkarnsteins) December 20, 2016
December 20, 2016
@halsey i thought it was based off of the anagram of ashley im confused

— jessa (@hurrciane) December 20, 2016
But don't worry, Halsey cleared everything up to avoid all confusion.
it is. im just playin. makin fun of myself. doin the most. etc. https://t.co/lrUfDIiRqU

— h (@halsey) December 20, 2016
So there ya go then.
Fun fact - Halsey was also the name of a street Ashley grew up on in Brooklyn as a teenager. The more you know...
Anyway, keep doing the most Halsey - we love you for it!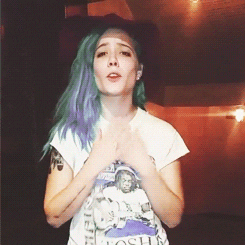 Giphy
Halsey's second album The Kingdom is expected to drop in 2017.
___ ___ ___ ___ ___
YOU voted and results are in! Who won the Album of the Year at the PopBuzz Fan Awards? Listen to the #PopBuzzPodcast right here or subscribe for free on iTunes to get new episodes sent straight to your phone every Wednesday.