Ready For Some New Rad Music From Halsey?
4 June 2015, 11:04 | Updated: 8 May 2017, 17:09
She's 20 years old, has blue hair, and is basically winning at life.
If you're anything like us, you're probably knee deep in the middle of a Halsey moment. She is young, fun, and making music that is giving us major Autumn-in-the-middle-of-Spring vibes.
Her first full album is due out in August but until then we'll have to settle for trickles of brilliant singles from the singer.
Her latest, "Hold Me Down" is a mid-tempo electronic ballad with deep bass elements and a super catchy chorus.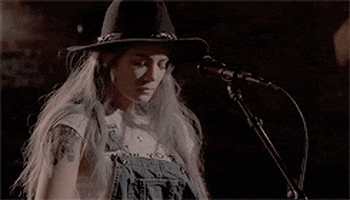 the hold me down studio version is honestly the best thing to ever happen to me. halsey is a BLESSING to this world

— kari (@folieadouchebag) June 2, 2015
The 20 year old releases Badlands later this year but you can hear "Hold Me Down" below.