Harry Styles calls on fans to vote for Joe Biden in the US election
28 October 2020, 10:58 | Updated: 28 October 2020, 11:07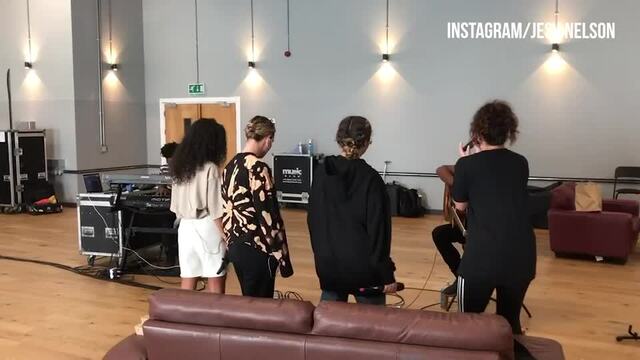 Little Mix perform stunning Harry Styles cover
While Harry Styles is a British and not a US citizen, he has encouraged his American fans to support Joe Biden.
Harry Styles has joined the many celebrities wading in on the US presidential election by endorsing Joe Biden for president.
Fans of Harry Styles will already know that the 26-year-old star regularly encourages his fans to vote. Before the UK general elections in 2017 and 2019, he tweeted "VOTE". He also tweeted: "BLACK LIVES MATTER" and called on his fans to "Look inwards, educate yourself and others. LISTEN, READ, SHARE, DONATE and VOTE" amid the BLM protests this year.
READ MORE: Harry Styles' Golden video inspires Fine Line theory that will blow your mind
Now, Harry is getting more specific when it comes to politics. He has just encouraged his US fans to vote for Joe Biden.
Over the weekend (Oct 25), Joe Biden tweeted: "You deserve a president who will get up every single day and work to make your life better. If you elect me, that's exactly what I'll do", alongside a campaign video. Yesterday (Oct 27), Harry retweeted Joe's tweet with his own endorsement. He wrote: "If I could vote in America, I'd vote with kindness."
Harry's tweet soon racked up over 200,000 retweets and over 1,000,000 likes. Fans began praising Harry for finally opening up about his political beliefs and using his platform, given how important this election is. "Vote with kindness" also began trending online with over 100,000 people tweeting the phrase.
This is the first time that Harry has publicly endorsed a political candidate.
The US presidential election takes place on November 3. For more information on how and when to vote, visit: HERE.