Harry Styles' mum says she "always" encouraged him to wear women's clothes
18 November 2020, 11:06 | Updated: 18 November 2020, 11:11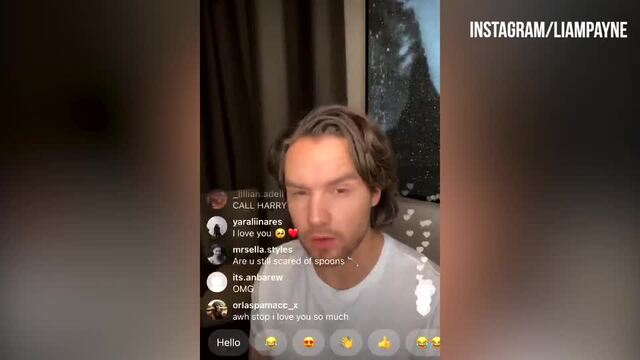 Liam Payne praises Harry Styles' Vogue cover
Anne Twist responded to people criticising Harry Styles' Vogue cover in the best way.
Harry Styles' mother Anne Twist has opened up about her son's style following the divisive response to his US Vogue cover.
Last week (Nov 13), Harry Styles made fashion history by becoming the first man to ever appear solo on the cover of US Vogue since the magazine was founded 127 years ago. He received praise for wearing a dress in the photoshoot and opening up about his love of women's clothing in the interview. However, some people accused him of 'destroying masculinity'.
READ MORE: Harry Styles fed a fan's fish and wrote her a note after his car broke down in front of her house
Now, Harry's mum, Anne Twist, has addressed the backlash and revealed that she is responsible for his sense of style.
Speaking to Lorraine Kelly, Anne said: "He's just Harry. He's always been Harry". Lorraine then, in reference to Harry's cover, responded: "Do you know what I love about him?... Why should you think clothes are for girls or clothes are for boys? Wear whatever you like." Agreeing with Lorraine, Anne replied: "Absolutely."
Anne explained: "Maybe I had something to do with it because I was always a big fan of doing fancy dress with them when they were smaller, which Gemma hated but Harry always embraced. Who doesn't love playing dress-up?"
Lorraine added: "Well exactly, and, especially now, it really doesn't matter, however you want to express yourself. For goodness sake, he's a creative person, why shouldn't he?" Agreeing again, Anne said: "Absolutely."
We have no choice but to stan Anne.