Harry Styles' My Policeman co-star David Dawson reveals they used an intimacy co-ordinator for sex scenes
13 September 2022, 12:01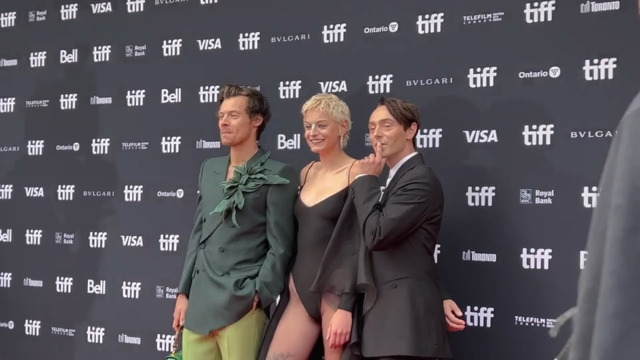 Harry Styles, David Dawson and Emma Corrin take to the red carpet for the My Policeman world premiere
Harry Styles and David Dawson play gay lovers, Tom and Patrick, in My Policeman alongside Emma Corrin as Tom's wife Marion.
My Policeman actor David Dawson has opened up about how he filmed his sex scenes with Harry Styles in the new movie.
On Sunday (Sep 11), My Policeman premiered at the Toronto International Film Festival to mixed reviews from critics. Set in the 1950s, the upcoming film tells the story of a closeted gay policeman, Tom (Harry Styles), who marries a schoolteacher, Marion (Emma Corrin). During their marriage, Tom falls in love with a male museum curator, Patrick (David Dawson).
Ahead of the movie, Harry opened up about filming multiple intimate gay scenes in the movie. Now, Harry's co-star David Dawson has revealed what the sex scenes with Harry were like and how they used an intimacy coordinator to do them.
READ MORE: Here's what the Don't Worry Darling reviews are saying about Harry Styles' acting
Speaking to People, David explained: "Michael Grandage [the director] was wonderful in that respect... He created a space that was full of nothing but support, and brought on a wonderful intimacy coordinator, and the four of us explored what we wanted those scenes to be, together, so that at all times we all felt a lot of trust and support in the process."
He continued: "And me and Harry also promised each other that we'd always look out for each other during it so we both felt always supported and comfortable. And, actually, I can't emphasize the importance of an intimacy coordinator, the impact that brings to the set."
David went on to add: "You might think that it would make people feel restrained in what they do, but you actually gain a freedom, I think, because everybody feels very comfortable and respected in what they're making."
Describing Harry, David ended by saying: "He's a good Northern lad like myself. And we had the luxury of a three-week rehearsal process to build on that friendship and chemistry."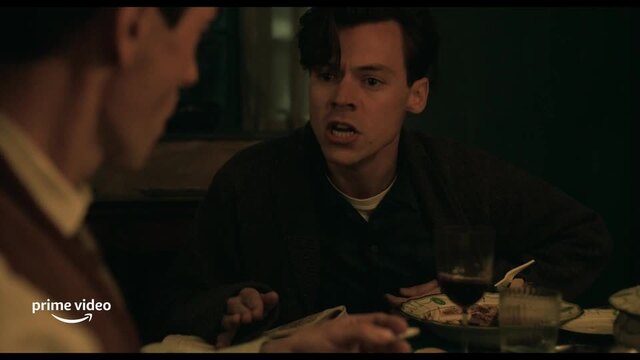 Watch Harry Styles in the trailer for My Policeman
Harry also discussed the scenes during a Q&A at the film's premiere. He said: "I felt very lucky to get to work with David and Emma. They're both wonderful people to be around. Having a base of a real friendship outside of the characters allows for, the friendship scenes, if you will, it doesn't require much acting."
He continued: "And then in the kind of more intense scenes, there's a lot of trust and safety there. All of that benefits from a real connection with the people you work with, which I felt very lucky to have with the people on this project."
Harry previously said told Rolling Stone that the sex scenes are "tender and loving and sensitive". However, he also told Capital FM that they're "saucy" and "not safe to watch with parents".
The Mirror also reported that Harry "is going to be naked" in the film. An insider stated that Harry "will be having sex on screen and that they want it to look as real as possible".
Rina Sawayama Reacts To "Industry Plant" Rumour and Paints A Self-Portrait | PopBuzz Meets