Harry Styles' new movie suspended filming after a coronavirus diagnosis on set
5 November 2020, 11:53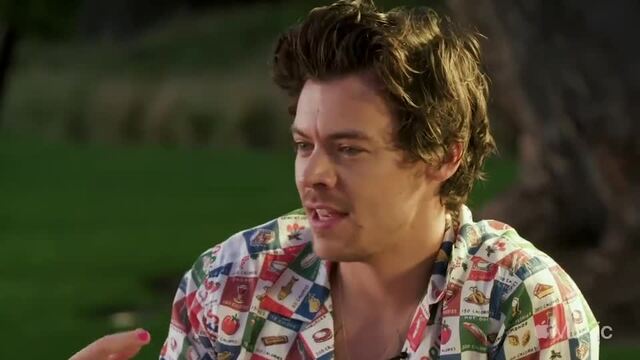 Harry Styles explains meaning behind Golden on Fine Line
Filming will now be shut down for at least 14 days.
Production on upcoming movie Don't Worry Darling has been halted as of Wednesday (Nov 4) after a member of production tested positive for coronavirus, the studio confirmed to Deadline.
The psychological thriller stars Florence Pugh, Harry Styles, Chris Pine and Gemma Chan, and is being directed by Olivia Wilde. According to Collider, the movie is set in the 1950s and is about an "unhappy housewife who slowly begins to question her own sanity when she starts to notice strange occurrences in her small, utopian community in the California desert".
Filming only started last month and they were a few weeks into production. Despite following strict guidelines to ensure everyone was safe, somebody came back positive for coronavirus during routine testing.
READ MORE: Harry Styles fed a fan's fish and wrote her a note after his car broke down in front of her house
It has not been announced who came up positive, but, apparently, it's not a member of the main cast. However, it is someone who was in close enough proximity to the cast for them to warrant a full shut down of production, with everyone on set isolating immediately. Luckily, there have been no other positive tests so far.
Filming will now be suspended for the recommended quarantine period of 14 days and it will resume once that is over.
This wouldn't be the first time coronavirus has stopped production, though. In September, Robert Pattinson tested positive for COVID-19 while filming The Batman.