Harry Styles fan goes viral after delaying heart surgery to see him on tour
12 October 2022, 12:17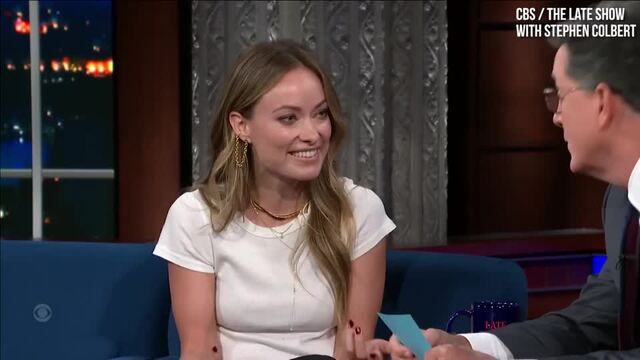 Olivia Wilde reveals if Harry Styles spat on Chris Pine
Harry Styles spotted Aaliyah Darling in the audience and wished her good luck.
A Harry Styles fan has gone viral on TikTok after revealing that she postponed heart surgery to see Harry perform on his tour.
Harry Styles fans are no strangers to breaking the internet. Whether they're crying after spending $20,000 on cancelled tour tickets or throwing chicken nuggets at the 28-year-old on stage, the Harry Styles fandom never fails to make headlines. In recent years, Harry's also helped fans come out and he even fed a fan's fish after breaking down outside their house.
Now, a Harry fan has captured everyone's attention after rescheduling their heart surgery to attend Harry's Love On Tour.
READ MORE: Harry Styles' hair stylist says it was impossible to make his hair look bad in Don't Worry Darling
Yesterday (Oct 11), one of Harry's fans, who goes by the name Aaliyah Darling on TikTok, uploaded a video with the caption: "what in the wattpad". In the video, Aaliyah writes: "I don't think I'll ever recover from this". Aaliyah then shows numerous photos from Harry's Love On Tour including one of her with a sign that says: "I postponed my heart surgery for this".
The video ends with Aaliyah showing a clip of Harry performing 'Love Of My Life' and thanking his Chicago crowd before he runs off stage. While he's coming off stage, he spots Aaliyah and her sign in the audience, grabs ahold of her hand and mouths "good luck" to her. Aaliyah can then be heard screaming "Thank you" in response.
The video has currently been viewed over 500,000 times with many Harry fans commenting. One person wrote: "You could tell he genuinely meant it with his eyes". Another added: "SOBBING ON THE FLOOR FOR U RN sendin u so much love baby hope everything goes wonderfully!!"
Aaliyah has since updated people in the comments that she will have her surgery on October 21st. She wrote: "Thanks everyone for the well wishes ♥️♥️surgery is scheduled for 10/21 so unfortunately I may have to miss the my policeman premiere but hopefully my theatre has a Thursday showing!"
She added: "This moment made me feel so much less anxious about the procedure".
Drag Race UK's Copper Topp Reveals Why Cheddar's Outfit Was Better Than Hers | Drag Race Yearbook