QUIZ: Which Harry Styles song is secretly about you?
8 September 2020, 17:56 | Updated: 8 September 2020, 17:58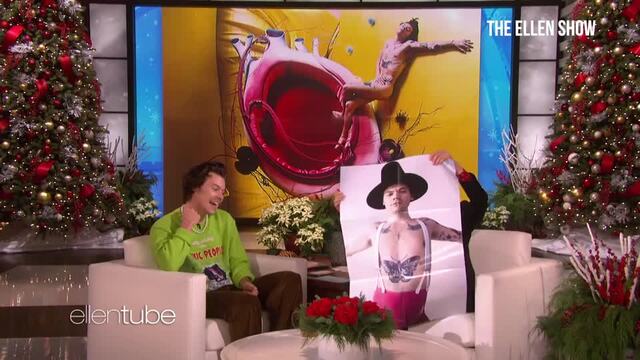 Harry Styles reveals why he got naked for his Fine Line album art
Harry Styles has been writing about you and it's time to find out which song you inspired.
Harry Styles has written many brilliant songs in his career to date. 'Sign of the Times'? Wow. What a moment. 'Two Ghosts'? Yes. I still listen to it every day. 'Falling'. Be still my beating heart. It's hard to believe that just a few years ago, Harry hadn't released any music outside of One Direction and now he's become one of the most successful solo artists in the world.
READ MORE: Harry Styles addresses theory that Watermelon Sugar is about oral sex
Which Harry Styles song is secretly about you though? Are you the living legend that inspired 'Watermelon Sugar'? Is 'Kiwi' based on your life story? Did Harry write 'Adore You' about being totally in love with you? There's only one way to find out your Harry Styles truth and that's by completing this scientific quiz. What are you waiting for? Take the quiz now.