QUIZ: The hardest 'Would You Rather' Harry Styles edition
16 March 2021, 17:27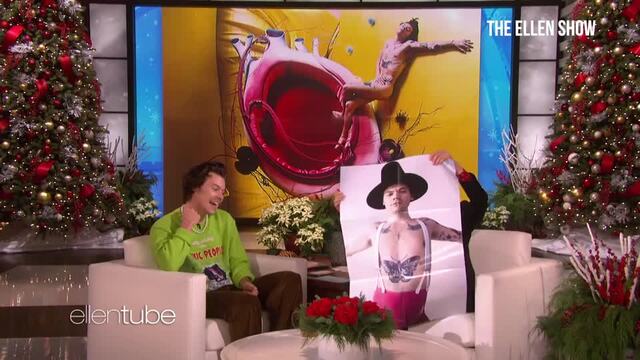 Harry Styles reveals why he got naked for his Fine Line album art
WARNING: This quiz is impossible for Harry Styles fans.
Ever since One Direction first rose to fame, Harry Styles has been a household name. As soon as he first appeared on The X Factor in 2010, people couldn't get enough of his charm, charisma and talent. Since then, he's not only topped the charts with the band but he's also become one of the biggest solo artists in the world. An icon is forming before our eyes.
Can you handle our Harry Styles 'Would You Rather' though? The premise is simple but it's far from easy. All you have to do is answer an array of impossible Harry Styles ultimatums. Pop on Harry Styles or Fine Line and settle down because this quiz might take you longer than you think.