Hayley Kiyoko – 'Expectations': Track By Track Review
31 March 2018, 17:03 | Updated: 31 March 2018, 22:12
Hayley sings confidently and passionately about loving women on this album in a way that is still so refreshing.
Hayley Kiyoko's debut album Expectations has landed and it's everything we ever could have wanted and more. Hayley sings confidently and passionately about loving women on this album in a way that is still so refreshing.
From the emotional lyrics to her incredibly catchy choruses, Hayley's Expectations defied our own sky-high expectations (see what we did there?) We know how hard it can be to sum up iconic music just using words, so we thought we'd GIF our feelings, the way the internet Gods intended.
1) "Expectations (Overture)"
via passwordday.org
"Expectations (Overture)" is the perfect primer. The opener has a cinematic quality and does a really good job of setting the tone for the rest of the album. It also transitions really nicely into "Feelings".
2) "Feelings"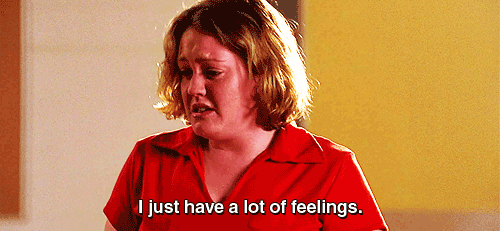 via Paramount Pictures/Mean Girls
An anthem for anyone with a habit of overthinking everything, "Feelings" is the first of many bops on the album. "I overcommunicate and feel too much. I just complicate it when I say too much" is so painfully relatable. Hayley flexes her writing ability very early on with "Feelings".
3) "What I Need" ft. Kehlani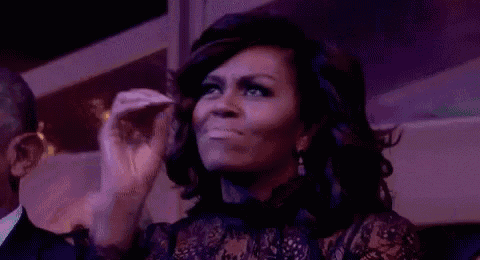 via BET

A certified bop! Hayley and Kehlani are perfectly matched on this one. "What I Need" is bouncy and comes complete with hand claps, as well. Let's just call this one the unofficial Reclaiming My Time anthem of 2018. We don't have time for anyone who isn't sure! Let's do the damn thing! When Kehlani said "If you wanna make it work, babe you gotta say it. Need a little more than participation." Ladies, I felt that.

4) "Sleepover"

via Twentieth Century Fox/Glee
Hayley sings about not being able to get a girl out of her head in a very deliberate and romantic way. Always thought I'd brush your hair, help you pick out what to wear is definitely a soft 20GAYTEEN lyrical MOMENT. Put this on a mix tape for a girl you have a crush on.
5) "Mercy/Gatekeeper"
via Focus Features
We! Love! Sad! Songs! "All I want to do is cry and bang my head until I start to fly" is a big mood that pretty much sums up what it's like to be emotionally drained from a difficult situation. Sonically, the first half of "Mercy/Gatekeeper" is quite buoyant. Lyrically, though, "Mercy/Gatekeeper" reaches for something heavy and quite universal.
6) Under the Blue/Take Me In
via HBO/Big Little Lies
I think this is what Nicole Kidman was really listening to on the beach in that one scene from Big Little Lies. I cannot confirm, but it has to be. Right?!
7) "Curious"

via Comedy Central/Broad City
My favourite genre of Hayley Kiyoko song is "I'm going to steal your girlfriend."

8) "xx"
via Twentieth Century Fox/Brooklyn Nine Nine

There's a lush quality to the vocalising on "xx" and it definitely lays the groundwork for "Wanna Be Missed".
9) "Wanna Be Missed"
via CW/Riverdale
"Wanna Be Missed" has really strong r&b sensibilities that compliment Hayley's tone on the record very nicely. The Futuristics (who have worked with Halsey, Selena Gomez, G-Eazy, and others) do a really nice job of imprinting that stuttering trap-adjacent backbeat permanently into your mind. Pair that with Hayley's vocals in the chorus and "Wanna Be Missed" is easily one of the best on the entire album.
10) "He'll Never Love You (HNLY)"

via NBC/The Good Place
Hayley is confident and self-assured on "He'll Never Love You" in a way that feels playful, but true AF. I have no problem believing that a relationship with Hayley would pretty much ruin all other men and women for you. Musically, HNLY occupies a really interesting space, serving some island heat with a dash of soft r&b rising.
11) "Palm Dreams"

via Giphy

Can a song feel sunny? "Palm Dreams" feels very sunny. There are some really great funk elements on this one and I think I felt that bass in my soul. Put this on your "Very Relaxed Party Pre-Game" playlist.

12) "Molecules"
via Hollywood Reporter
"Molecules" has a triumphant quality to it. It goes from a lonesome guitar at the start and builds into this amazing cinematic moment on the album. It's big and hopeful and bright. Lyrics like "keep me wide awake. Every cell I feel your body ache" give "Molecules" a sprawling and dynamic quality. And a horn section? Come on. You can never go wrong with a horn section.

13) "Let It Be"

via CBS
"Let It Be" ends the album in a really nice place. Much of Expectations feels like a deep dive into the emotional complexities of love and longing. "Let It Be" is a moment to exhale. "Let It Be" is hopeful and gives you a simple "I miss ya. I love ya" moment that sums up the whole album.