No, Hayley Kiyoko Isn't Singing About Girls "For The Views"
27 January 2017, 14:52 | Updated: 8 May 2017, 17:09
Hayley has responded to criticism in a powerful video message.
It's 2017 and still people can't quite accept, understand or believe, queer artists singing about loving someone of the same gender.
In a video uploaded to her Instagram, PopBuzz podcast guest and all-round hero Hayley Kiyoko responded to criticism she received about "singing about girls for views". Watch the clip below.
In the video, Hayley reveals that, "Someone said something to me today and it really rubbed me the wrong way and I felt like I needed to address it."
"My music is the realest thing about me" she continued. "It's not a phrase. I'm not singing about girls for views or anything of that nature. You should never have to apologise for expressing yourself, ever. I would to encourage you all to fight for what you believe in because that's what I'm going to be doing with my art."
The idea that Hayley, an openly gay woman, could 'exploit' her own sexuality for the benefit of her career is quite frankly ridiculous. There isn't anything "exploitative" about being true to yourself and your lived experience, and it's grossly undermining and homophobic to suggest otherwise.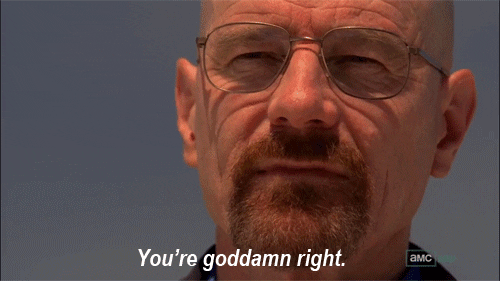 The criticism also suggests that it might somehow be easier or better if an artist is queer in order to become successful, and that's complete BS. Queer artists still face challenges that their straight, cis-gendered contemporaries do not, and there is a long history of queer artists being forced to suppress, hide or water down their queerness for mainstream palatability. To be unabashedly queer like Hayley Kiyoko, Troye Sivan or Olly Alexander and the wave of LGBTQ artists that are storming the mainstream, even today, is still a radical act against heteronormativity.
Hayley has also spoken in depth about her decision to use female pronouns in her songs and reflect queer relationships in her video. In a personal essay for Paper, she explains how doing so made her feel, "like I was finally telling my story for the first time."
She wrote, "Two years ago on a rare rainy day in Los Angeles, in a songwriting session with Owen Thomas and Lily May Young, I was venting my frustration about my music not connecting the way I wanted it to. Lily looked me in the eye and asked, "Tell me something nobody knows about you, something you are afraid to sing about?" I immediately thought, well I like girls and that's what I want to sing about, but even then I struggled to say it out loud."
"Finally, I told Lily that I always say "you" and "them" and never the pronoun "her" in all my songs because I was afraid it wouldn't connect. We talked more about concepts and my experiences, and how I loved the idea of stealing another guy's girl because that was always a fantasy of mine. Growing up, everything I did was always about girls. I took dance because of girls. I got involved in student council because of girls. Not that I ever expected any of them to like me back, but I just felt comforted being around them, even if I could never date them. So there we were. The song 'Girls like Girls' was born."
Props to Hayley for standing up to such ignorant opinions and continue to do what she believes in. If only there were more people like her in the world.