Why Justin Bieber Should Win The Chart Battle Over 1D
11 November 2015, 17:56 | Updated: 8 May 2017, 17:09
Don't @ me.
It's unlikely that you've been living under a rock, and so you probably do know about the One Direction / Justin Bieber chart battle. But perhaps you wish you'd locked yourself away in a basement, away from the outside world, after all the fuss that's been made in the last month.
Chart battles are, quite frankly, exhausting. Pitting two artists against each other in order to generate some media buzz is a fairly tired marketing ploy, and ultimately futile. No one actually cares other than die-hard fans. You know, the ones that write that Dark Ziam stuff? Yikes! Most fans are just happy to have some new music (providing it's good, of course).
Despite this, 1D and Bieber do make for an interesting comparison.
Both came to the attention of their fans in very public spheres, with 1D featuring on the UK version of The X Factor and Bieber growing a large online following before being discovered by Usher on Youtube.
They were also both initially marketed towards a tween audience. At one point their fan bases, Directioners and Beliebers, would have been indistinguishable apart from the name of the artist scrawled across their homemade t-shirts and banners at shows (we know you've still got them in the back of your wardrobe!)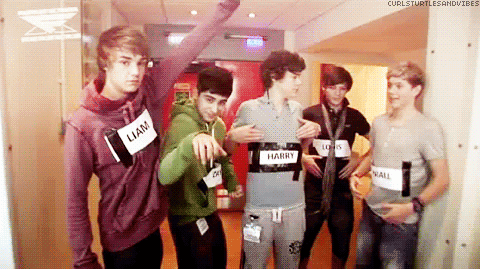 Their paths have followed similar trajectories yet they've ended up in completely different places.
One Direction, I think it's fair to say, have been worked to the bone, possibly to the point of exhaustion. Five studio albums in five years, that's insane. They've matured in their sound, to a point, lost a band member, and maintained their balance despite a few wayward off stage antics. Miraculously, they've survived. But only just, hence the "hiatus".
Justin Bieber narrowly avoided a car crash himself. The 'child-star-turned-wild-child' cliche nearly subsumed him as he went from teen pin-up, singing about his first love, to p*ssing in buckets, 'allegedly' spitting on fans, arrests and abandoning a pet monkey in Germany, amongst other things. In short, he was turning into a bit of a w**ker.
His redemption hasn't been plain sailing but it has ultimately rejuvenated his career and, judging from quotes in various interviews, the singer himself. The public apology route looked a bit desperate for a while but I'm fairly convinced it came from an honest place.
It's these journeys that have influenced the new music from both artists, for better and for worse. We haven't heard the new albums in full so perhaps this is a premature judgment to be making but, so far, Bieber's has much more impressive than 1D.
"What Do U Mean?" and "I'll Show You", with the aide of zeitgeisty producers like Skrillex and Diplo, sound fresh, exciting and full of life. One Direction's singles haven't matched these tracks so far.
"Drag Me Down" is a banger, I'm not denying that. But "Love Me Goodbye" felt stale, underwhelming, and a bit too similar to "Apologize" by OneRepublic and MOR songs of that ilk. "Perfect" is...okay. The other previews haven't set my world on fire. Rather than a grand farewell, this kinda sounds like they've given up.
Ultimately though, they've both won. Justin's redemption campaign has worked, his singles have sold well (including his first UK no.1) and his audience demographic is wider than ever before.
One Direction look likely to end on a successful note too. They can close this chapter of their career without the drama that marked Zayn's departure, with room left open for a return. Whether they will feel like doing that in a year's time is an entirely different question.
For me, Bieber's musical output is stronger, not only over 1D, but pretty much every other major pop star this year, including Ariana, Demi, Selena, Ellie Goulding, The Weeknd, all of them. To pick on 1D alone might be a little unfair but I will certainly be rooting for Bieber come 20 November.