Justin Bieber Suddenly Remembered Who Shawn Mendes Was
18 September 2015, 13:45 | Updated: 26 July 2017, 17:51
It's a miracle.
Remember earlier this week when shade king, Justin Bieber, pretended he didn't know who Shawn Mendes was? The motive for that very strange interaction is unclear but we're guessing Bieber had a pretty intense case of interview boredom.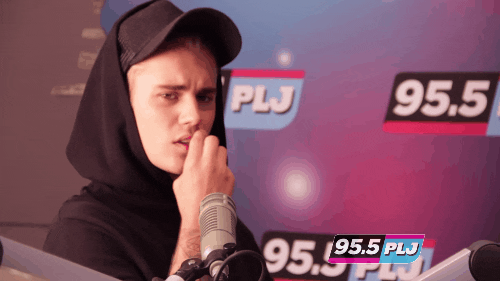 Well, since Popbuzz reported on Bieber's greatest acting role to date, we now have new developments to the story.
Justin Bieber, probably under the command of manager, Scooter Braun, hastily put up a statement on Instagram saying he "checked out" Shawn's music and #canadiansdoitbetter.
Here is the thing. Bieber has worn public opinion pretty thin. So, when young girls are forced to take sides in Shawn versus Justin, our boy, JB, may find that the demographic doesn't respond very well to shady boys who wear hoods and baseball caps during interviews.

Remarkable.
And thus ends the greatest IRL "new number. Who dis?" of all time.