Katy Perry At Glastonbury Is Gonna Be Lit & The Haters Can STFU
Come on Radiohead fans, let us have this one year!
Glastonbury, the annual mud and piss-filled welly fest that we Brits hold so close to our hearts, has finally announced the bulk of its 2017 lineup and, let's be honest, it's pretty solid isn't it?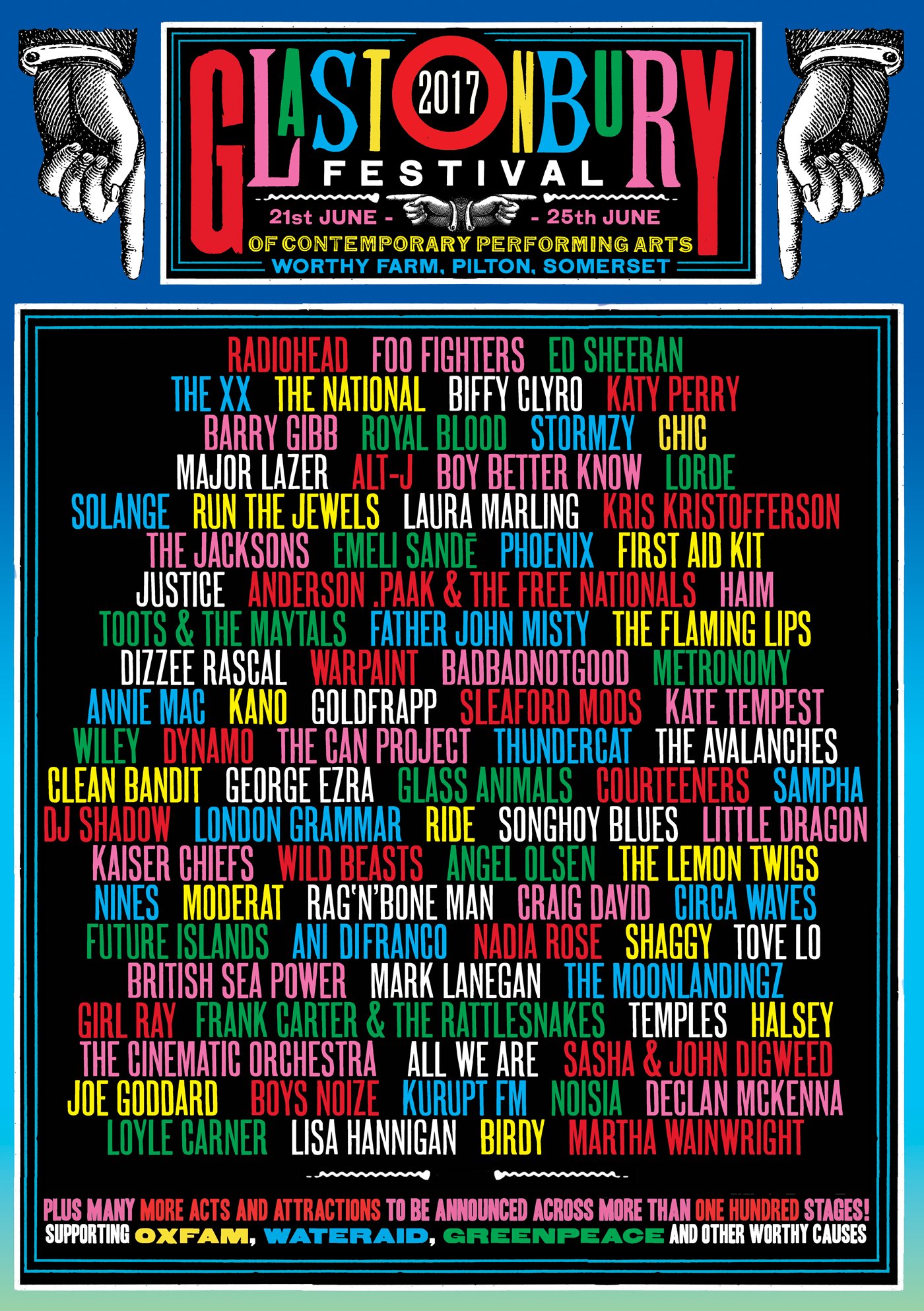 Glastonbury
Haim, Lorde, Justice, Halsey and, of course, Shaggy (!) will ensure enough good vibes to make you forget that dodgy veggie curry you devour round the back of the Park Stage on Thursday night.
But one act is already stirring up the usual boring 'Glasto backlash' previously thrown at everyone from Jay-Z to Adele to Beyoncé - basically anyone who isn't f*cking Radiohead.
So who's got the honour this year? Pop goliath Katy Perry.
Imagine going to Glastonbury to see Katy Perry and Ed Sheeran. pic.twitter.com/pu5YNGVmM8

— Joe Cox (@JosephCox) March 30, 2017
imagine being EXCITED about katy perry playing glastonbury

— kai (@_warsaw) March 30, 2017
What is going on with #Glastonbury this year? Ed Sheeran + Katy Perry? It's like an aerobics class, not a rock festival!

— Lindsey Williams (@LindseyW_Paris_) March 30, 2017
It's the same boring argument every time. Glasto's old timers complain that the festival has really 'changed, man' from the anti-establishment, alternative sounding nature of its early years. Now, thanks to the likes of these pop icons on the lineup, it is all somehow less 'pure', the crowd populated solely by stag do weekends, people in a variety of fake moustaches and clueless YouTubers dining out on a #sponsored trip courtesy of whatever sports drink company offered the most cash. May as well save those tweets now and swap out the name for whatever pop act they book next year.
But let's make one thing perfectly clear - Katy Perry's set on the Pyramid Stage is going to be the undoubted musical highlight of Glastonbury 2017.
Fact.
Fight it if you want to 'purists' but while you are crying into your warm pint of £7.50 authentic craft ale over a The National b-side, all the cool kids will be down by the barrier, four VKs into a six pack, in full left shark regalia complete with a glitter booty and glowsticks at the ready. Because rest assured, Katy will be bringing the kind of bangers most artists would kill for (your beloved Thom Yorke included).
Just think about that potential setlist for a second: 'I Kissed A Girl', 'Dark Horse', 'Roar', 'California Gurls', 'Teenage Dream', 'Firework', 'This Is How We Do', 'Hot 'n' Cold', 'Last Friday Night' - and that's before we've even got to the upcoming new album! Only Chic and maybe The Jacksons will be able to match that level of pop power in their setlist.
Then there's the stagecraft. Will British Sea Power come onstage with a twenty foot puppet of the PM, a flying plastic firework and some cream-squirting tits thrown in for good measure?
Will they f*ck!
In fact, given Katy's new affinity for all things 'purposeful pop', she should fit right in with the 'right on' political stylings of Glasto, sure to match Matty Healy's excellent speech from last year's shindig with an equally woke statement to the masses in the field and watching on live TV at home.
Face it haters, the days of music festivals as a refuge for landfill indie are long gone. It's anyone's game these days and when you've got the opportunity to book one of the most outlandish pop stars in the game, you can bet the Eavis' family are gonna jump right on it.
Now, can we have Lady Gaga next time round too yeah?